Culligan Water of Faribault
Shop our water products today
1228 NW 3rd Ave
Directions
Hours:
Monday - Friday: 8:00am - 4:30pm
Better Water for Everyone in Your Home
In 1957, Wayne Packard bought the franchise agreement to service Faribault, Kenyon, Nerstrand, Bombay, Warsaw, Shieldsville and the surrounding area. The business is now moving into its 3rd generation of ownership.
Originally Culligan was located in the 100 Block of 4th Street NW in downtown Faribault next to Basilleo's and served the community at that location from 1957 through 1973. Culligan moved to its new building location of 1228 NW 3rd Ave in 1974 which is one block southeast of Woolen Mills. Culligan is still at this location today serving the community for over 60 years.
Culligan Water is proud of its community's involvement in donating water to almost all fundraising events locally. We've also donated coolers and water at silent auctions which benefits people in our community who are dealing with health issues or at school events both public and private.
Culligan offers water treatment systems and services both residential and commercial applications. We treat hard water, excessive iron, and more common water problems. We offer promotions and specials that will give you the ability to get high quality water in your home or business at a low up-front cost. We offer both sale and rental options with the ability to purchase at any point in time.
Our store hours are Monday-Friday 8:00am – 4:30pm along with 24/7 emergency service. Please call (507) 334-1693 to get information on promos or for any service needs.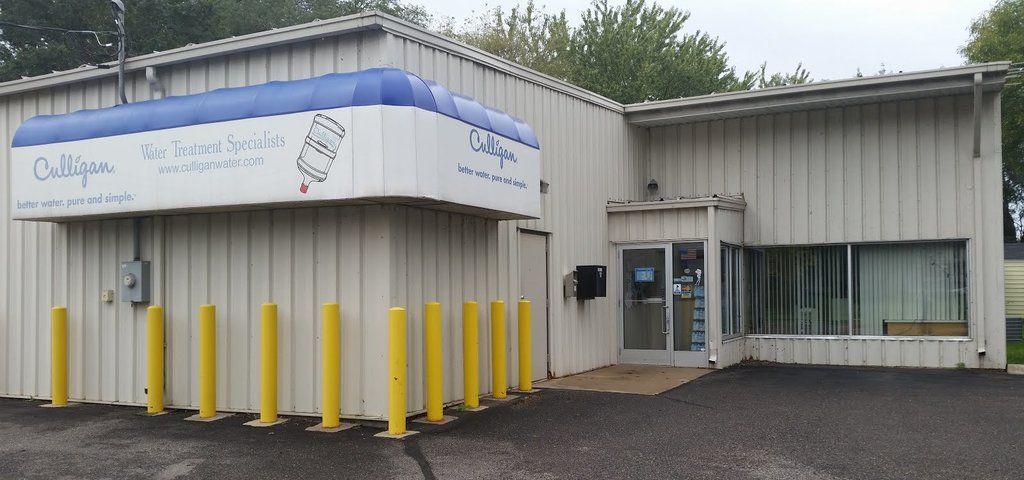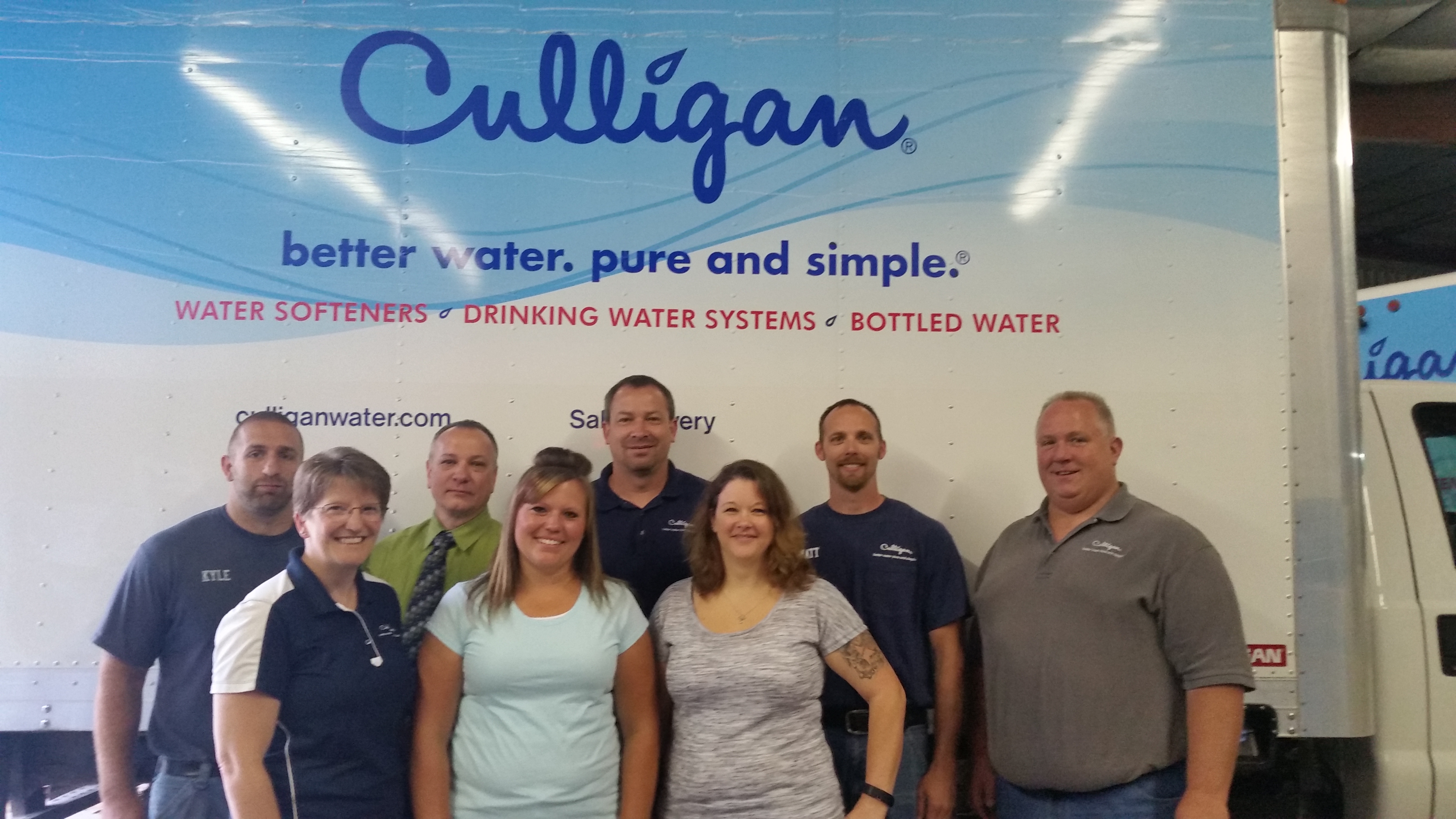 Here are the latest offers for your dealer
Click the Print Coupons button or select File > Print in your browser.
Visit your Culligan Water dealer with your printed coupons and start saving!
Check back often for new deals.
Receive two complementary bags of salt when you set up recurring salt delivery.
See dealer for details on this limited time offer. Promotion may be subject to term agreement. Only one coupon per person and not valid with other offers. Dealer participation may vary. Offer expires October 31, 2023.
Rent a water softener or drinking water system today and receive special pricing of $9.95 for the first three months.
See dealer for details on this limited time offer. Promotion may be subject to term agreement. Only one coupon per person and not valid with other offers. Dealer participation may vary. Offer expires October 31, 2023.
Reviews for Culligan Water of Faribault
We recently purchased a new water softener from Culligan and had it installed. Matt was our installer and did a wonderful job start to finish. He is a very pleasant young man, very knowledgeable and conscientious. We completely satisfied.
When I bought my house it already had a rental contract for a water softener and salt delivery so I took that over thinking it would be incredibly convenient to not have to haul salt around myself. This company was unbelievably difficult to work with. They essentially have one available day to deliver to your neighborhood every month and if it doesn't work they can't offer any alternative except delaying service until the next month. After reworking my schedule around the date they offered I would talk with them multiple times leading up to the salt delivery saying there were two doors for the house and they would need to ring a specific one to get access to the softener because no one would be home at the other door. Nope, every single time they would come, ring the doorbell at the wrong door and then just leave a random number of bags of salt on the porch. In two years not once did they get it right and actually bring the salt in. After each delivery I would call and ask them to put a note on there so it wouldn't happen again but apparently that does nothing either. I left a note on the door that the delivery man was ringing the bell for (the wrong door) and apparently he didn't even read it because it was still left outside. After looking into it the salt delivery wasn't any cheaper through them than if I got it myself and since I had to haul it in everytime anyways I got fed up and called to cancel my salt deliveries and buy out my water softener. I will note that the salesman was pleasant and not horrible to work with. I made sure to tell him multiple times that I did not want salt delivery anymore and that's the whole reason I was buying the softener. He seemed to understand and said he was making sure it was cancelled but now Culligan has called, text, emailed me multiple times saying I have a scheduled delivery, can you text them back to tell them not to come? No. So finally a real person calls me and I tell them I cancelled a long time ago and she seemed surprised 🤦‍♀️ Just seems like a three ring circus there, they've wasted a lot of my time and I'm hoping this is the end of me ever hearing about Culligan of Faribault again.
Very informative. They were able to explain exactly what their products do, and accurately identify how large of a softener I would need for the amount of residents. Also salt delivery is super nice.
I absolutely love the people. They are so nice and helpful. I have them deliverer my salt every couple months. The guy is very respectful and nice. I have recommend culligan to everyone I know. Very Satisfied
On time. Pleasant. Keeps you informed about delivery.