Culligan Water of Buffalo
Shop our water products today
1100 1st St NE
Directions
Hours:
7:30 AM - 4:30 PM Monday - Friday
Better Water for Everyone in Your Home
Culligan Water has been a part of the Buffalo and surrounding communities for over 65 years. We're proud to serve Monticello, Becker, Big Lake, Buffalo, Rockford, Delano, Watertown, Montrose, Waverly, South Haven, Glencoe, Hutchinson, Grove City, Cokato, and Maple Lake and the surrounding Wright, Sherburne, Stearns, Carver, McCloud, Meeker, Renville, county areas.
Culligan of Buffalo was owned previously by the Knese family and purchased by Packard Water Conditioning in the 1970's. We have moved several times to our current location at 1100 1st Street NE in Buffalo.
Hard and iron-bearing water is the biggest water problem in the Buffalo Service area, but arsenic, nitrates, organically bound iron are also a concern for local residents. Problem water can harm your home or business in a variety of ways.
Your Culligan Man™ is your local water expert, and has the right water treatment solution for every situation. Whether you need the Culligan high efficiency water conditioning equipment or the Culligan Aqua Cleer Reverse Osmosis drinking water system, your local Culligan Man™ has the perfect solution for you.
Our office is open from 7:30 AM – 4:30 PM Monday-Friday and we offer a wide variety of in-home appointment times to fit your busy schedule. Our delivery drivers are always out making sure you have the Culligan bottled water, water softener salt, and other products you need for top-quality water.
You could give your people Culligan Water.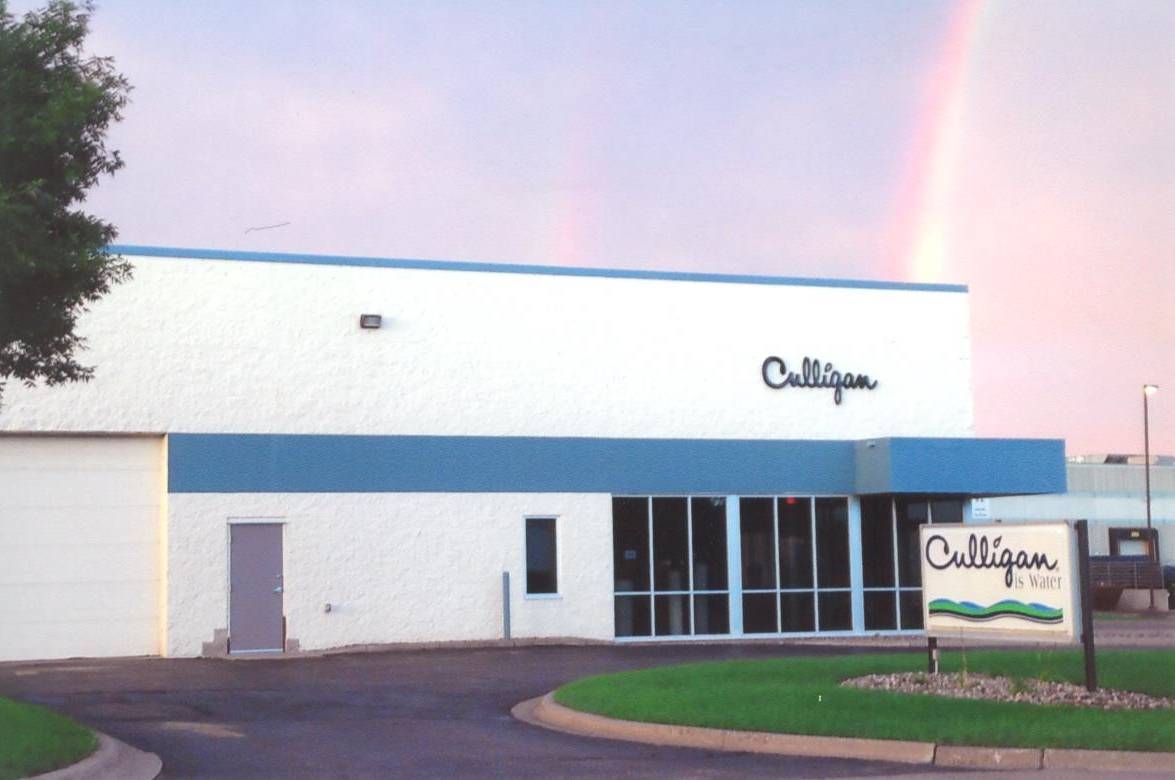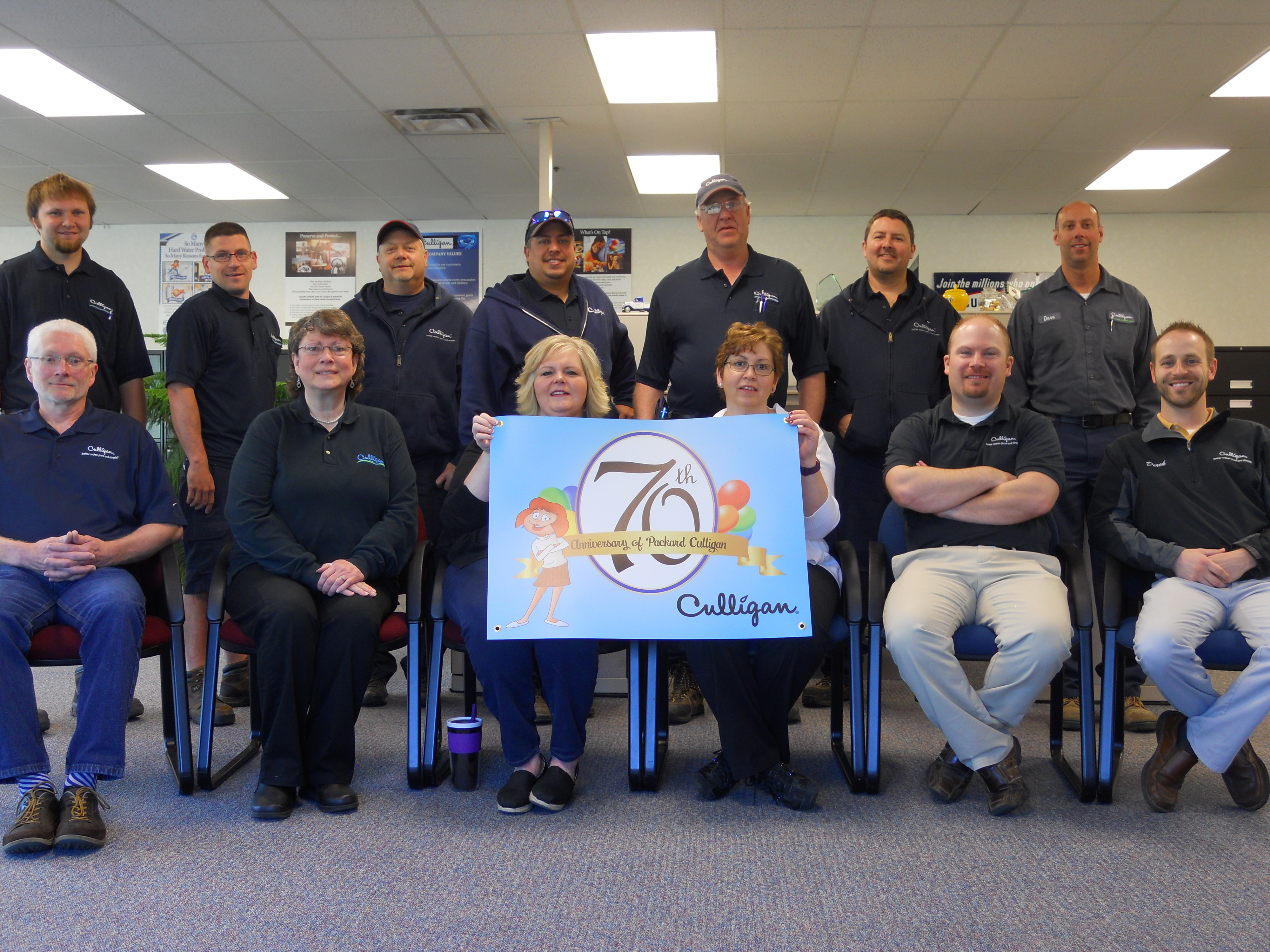 Here are the latest offers for your dealer
Click the Print Coupons button or select File > Print in your browser.
Visit your Culligan Water dealer with your printed coupons and start saving!
Check back often for new deals.
Receive two complementary bags of salt when you set up recurring salt delivery.
See dealer for details on this limited time offer. Promotion may be subject to term agreement. Only one coupon per person and not valid with other offers. Dealer participation may vary. Offer expires January 31, 2022.
Rent a water softener or drinking water system today and receive special pricing of $9.95 for the first three months.
See dealer for details on this limited time offer. Promotion may be subject to term agreement. Only one coupon per person and not valid with other offers. Dealer participation may vary. Offer expires January 31, 2022.
Reviews for Culligan Water of Buffalo
Culligan took amazing care of my wife and I. We recently purchased a new house and need a water softener. Culligan came out, explained the differences in minerals in our water and showed us what the numbers were and where they should be. They educated us on different softeners and what would be best for us. Within a couple of days they had a tech come out and install the softener. We could easily tell the difference in water after the install. Highly would recommend culligan if you're looking into a new softener.
Great Job Gentleman as usual. You never fail to amaze with your service and the quality for your equipment. Keep up your great work.
Really disappointed the way they handle my problem. I called to schedule a tech to check my Ecowater system having motor issue. I called the receptionist and gave her brand and model information, I asked if the techs are always carrying parts or they have to order, explained the issue very well. All I wanted is to make sure they knew the problem I had and what I needed help with.... The tech showed up and the first thing he said was " is a motor issue", I was " yeah, I figured.. do you have a replacement with you?". Then he said "we don't service that brand and you need to call the manufacturer to get service" and he wasn't going to charge me the $175 price, only $49 for the visit. ARE YOU KIDDING ME!!! YOU JUST STOP BY TO TELL ME WHAT I ALREADY KNEW AND YOU WERE NOT ABLE TO HELP? EVEN THOUGH YOU KNEW WHAT BRAND AND MODEL I HAD.
The original softener that was in the house was a cheap Whirlpool one piece machine. The new Culligan high efficiency water softener is definitely doing its job. I immediately felt the difference in the water while taking a bath. The water feels better, the tub stays clean with no soap residue or hard deposits on the fixtures. The crud that used to build up in the tub massage jets has very nearly disappeared. A professional operation from sales to installation. I'm so glad I made this purchase.
Polite and made the process very easy. Both the sales and install team was excellent to work with. Thanks!