Culligan Water of Buffalo
Shop our water products today
1100 1st St NE
Directions
Hours:
8:00 AM - 4:30 PM Monday - Friday
Better Water for Everyone in Your Home
Culligan Water has been a part of the Buffalo and surrounding communities for over 65 years. We're proud to serve Monticello, Becker, Big Lake, Buffalo, Rockford, Delano, Watertown, Montrose, Waverly, South Haven, Glencoe, Hutchinson, Grove City, Cokato, and Maple Lake and the surrounding Wright, Sherburne, Stearns, Carver, McCloud, Meeker, Renville, county areas.
Culligan of Buffalo was owned previously by the Knese family and purchased by Packard Water Conditioning in the 1970's. We have moved several times to our current location at 1100 1st Street NE in Buffalo.
Hard and iron-bearing water is the biggest water problem in the Buffalo Service area, but arsenic, nitrates, organically bound iron are also a concern for local residents. Problem water can harm your home or business in a variety of ways.
Your Culligan Man™ is your local water expert, and has the right water treatment solution for every situation. Whether you need the Culligan high efficiency water conditioning equipment or the Culligan Aqua Cleer Reverse Osmosis drinking water system, your local Culligan Man™ has the perfect solution for you.
Our office is open from 8:00 AM – 4:30 PM Monday-Friday and we offer a wide variety of in-home appointment times to fit your busy schedule. Our delivery drivers are always out making sure you have the Culligan bottled water, water softener salt, and other products you need for top-quality water.
You could give your people Culligan Water.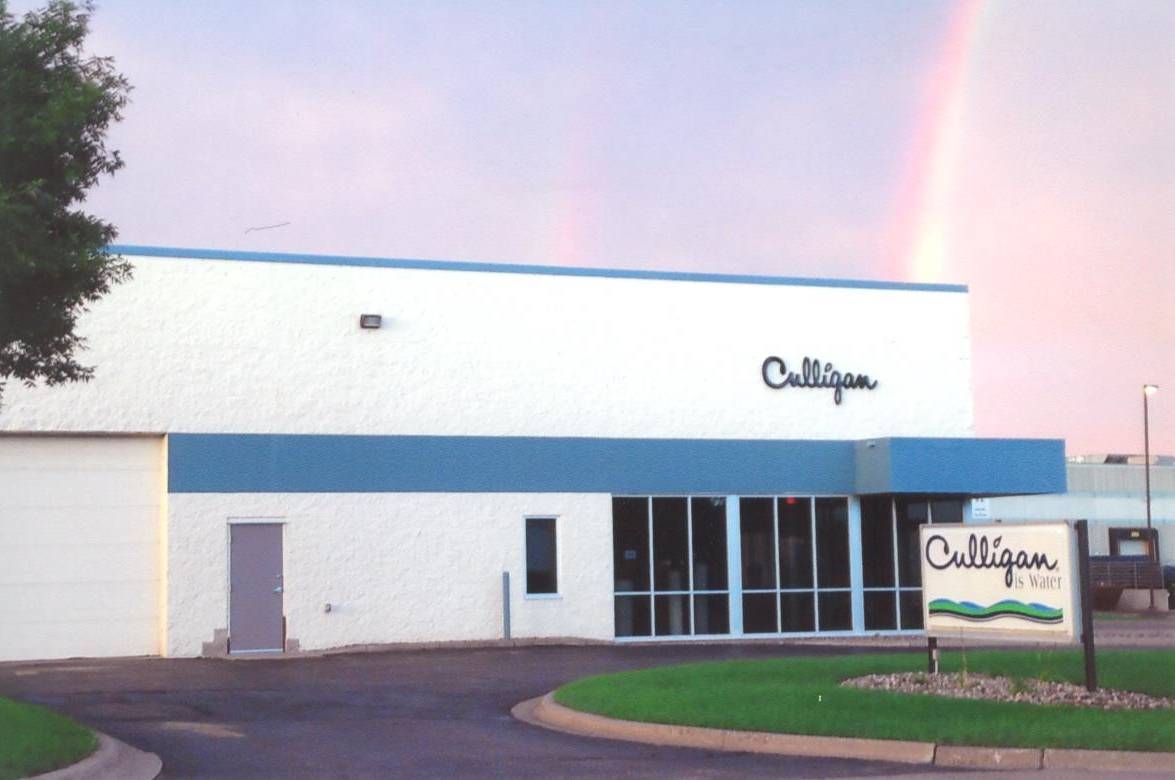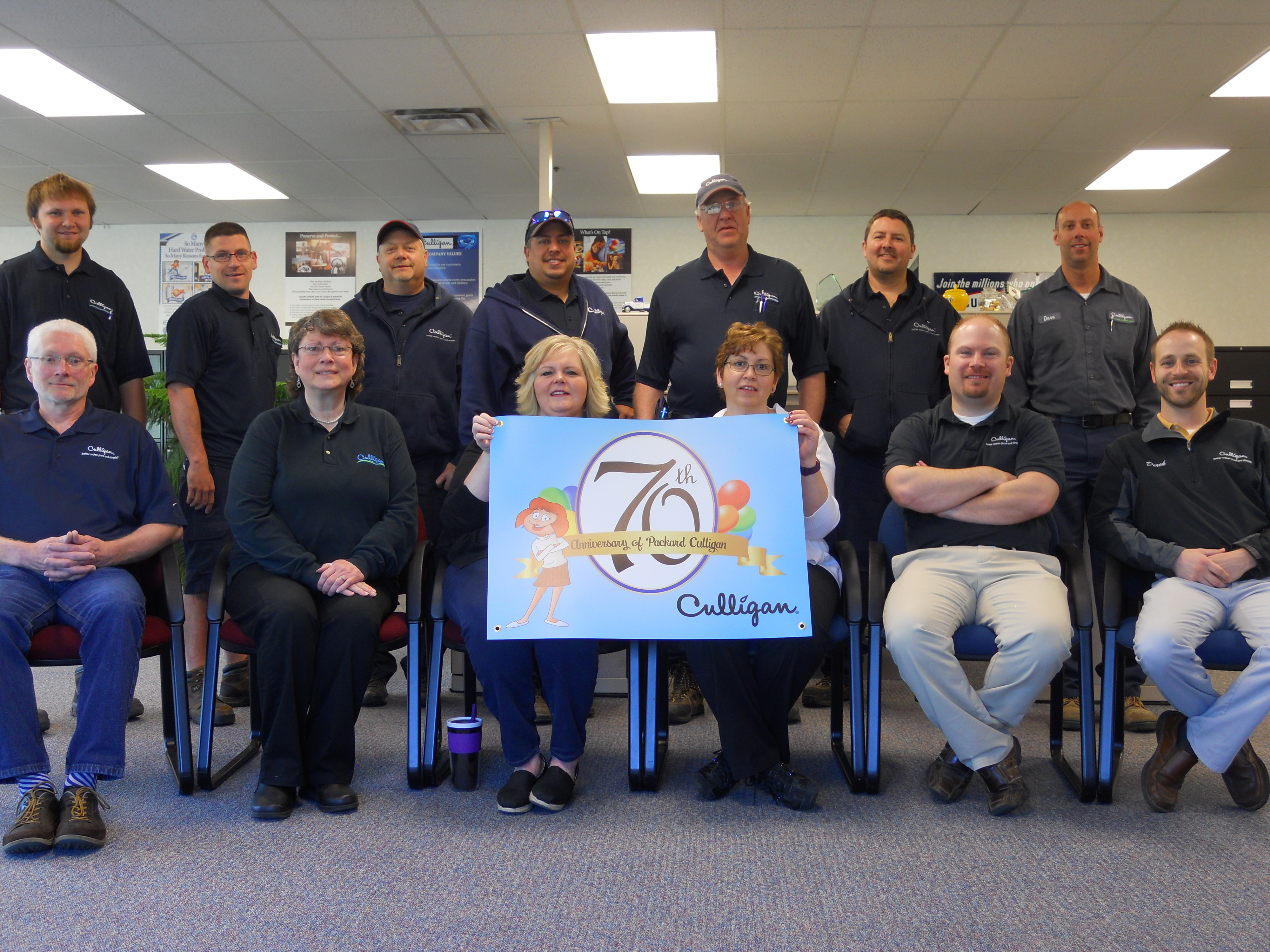 Here are the latest offers for your dealer
Click the Print Coupons button or select File > Print in your browser.
Visit your Culligan Water dealer with your printed coupons and start saving!
Check back often for new deals.
Receive two complementary bags of salt when you set up recurring salt delivery.
See dealer for details on this limited time offer. Promotion may be subject to term agreement. Only one coupon per person and not valid with other offers. Dealer participation may vary. Offer expires October 31, 2023.
Rent a water softener or drinking water system today and receive special pricing of $9.95 for the first three months.
See dealer for details on this limited time offer. Promotion may be subject to term agreement. Only one coupon per person and not valid with other offers. Dealer participation may vary. Offer expires October 31, 2023.
Reviews for Culligan Water of Buffalo
We had a unit installed September of 2017 with the "Gold series" unit that had a 20-25 year life expectancy. At the time we were told that it was a New unit and had the option to buy it out right or do the monthly rental and our payment would go towards the price of the new one which obviously sounds like an ok deal "how can you lose right" well as time goes by we figured to just buy it and stop the monthly payment. Now it's September 2023 and we decided to buy it out at 450.00 bucks and I was fine with that. On Sept 19th 2023 I was informed that the unit was actually from 2006 and was Not a New unit in 2017 when it was installed. Now After paying over 3000.00 and deciding to buy it out I was told that it was infact almost 18 years old. This is very frustrating and pretty dang scandalous having a machine that's 18 years old instead of 5 or 6 years old. Long story short. Make sure if you're doing a rental and planning on doing the buy out make Sure it's NEW!!!! Now they will come disconnect and throw it in the trash. Lesson learned and extremely disappointed with culligan of Buffalo MN however I will say that in the last 6 years they came out twice to fix the machine and the techs were very polite and professional.
The customer service is always fantastic and salt deliveries are very timely and a fantastic benefit. We are very pleased with not only the service but also the products!
The tech came to fix our water softner. He was in and out and it was fixed and we did not need to replace. Was not pressured to buy a new one but was provided options, choices, and prices. Thanks!
Customer service is always excellent with Culligan. Anytime I call they accommodate my request. I get a brand new water cooler every year. I really like that. Also, the last time I called they talked to me about what they could do to save me some money. My wife really likes the water cooler so we stayed with it but not many places will tell you there is savings to be had. A+
Arrived within window, called night before with reminder. Very pleasant employee, absolutely went above and beyond. Couldn't be happier with the service from Culligan!!