Culligan Water of Belleville
Shop our water products today
17 Rebel Parkway
Directions
Hours:
7:30am - 4:30pm Monday through Friday
Better Water for Everyone in Your Home
Culligan Water has been a part of the St. Louis community for over 50 years. We're proud to serve Bond, Clinton, Fayette, Monroe, Jefferson, Marion, St. Clair, and Washington counties in Illinois.
Originally a Schaefer Water Center, John Packard purchased the Millstadt, IL location in 2008 and brought in under the Culligan brand. He purchased two additional Culligan locations in Vandalia and Mt. Vernon, IL in 2014, and in 2015 we moved our Illinois office from Millstadt, IL to Belleville, IL.
Calcium, hardness, iron, and sulfur are the biggest water problems in the St. Louis area, but high chlorine and iron bacteria are also a concern for local residents. Problem water can harm your home or business in a variety of ways, but Culligan has the right water treatment equipment for every situation. Whether you need a Water Softener or Reverse Osmosis system, your local Culligan Man™ has the perfect solution for you.
Our offices are open from 8:00am - 4:30pm Monday through Friday and we offer a wide variety of in-home appointment times to fit your busy schedule, including Saturdays. Our delivery drivers are always out making sure you have the Culligan Bottled Water, Water Softener salt and other products you need for top-quality water. View our delivery calendar to see when to expect your next visit from the Culligan Man.
At Culligan of Belleville we believe in supporting community non-profits. We're proud to donate to Relay for Life, Jefferson County Pregnancy Care Center, United Mitochondrial Disease Foundation, Jamison Memorial Human Resource, and CDM Mind and Body 2015 Health & Wellness Event. We also support international efforts to bring clean drinking water to those who do not have access to it.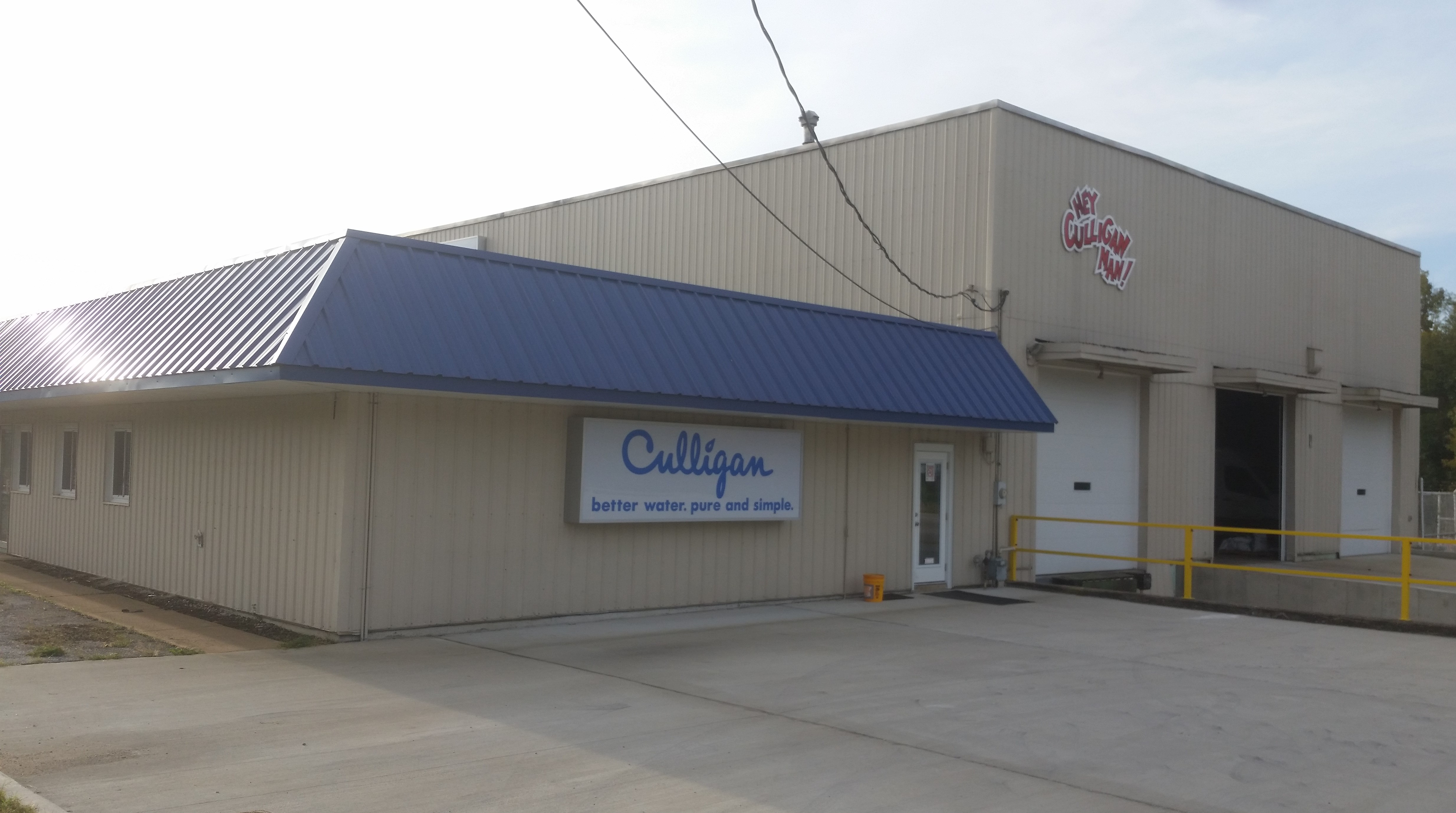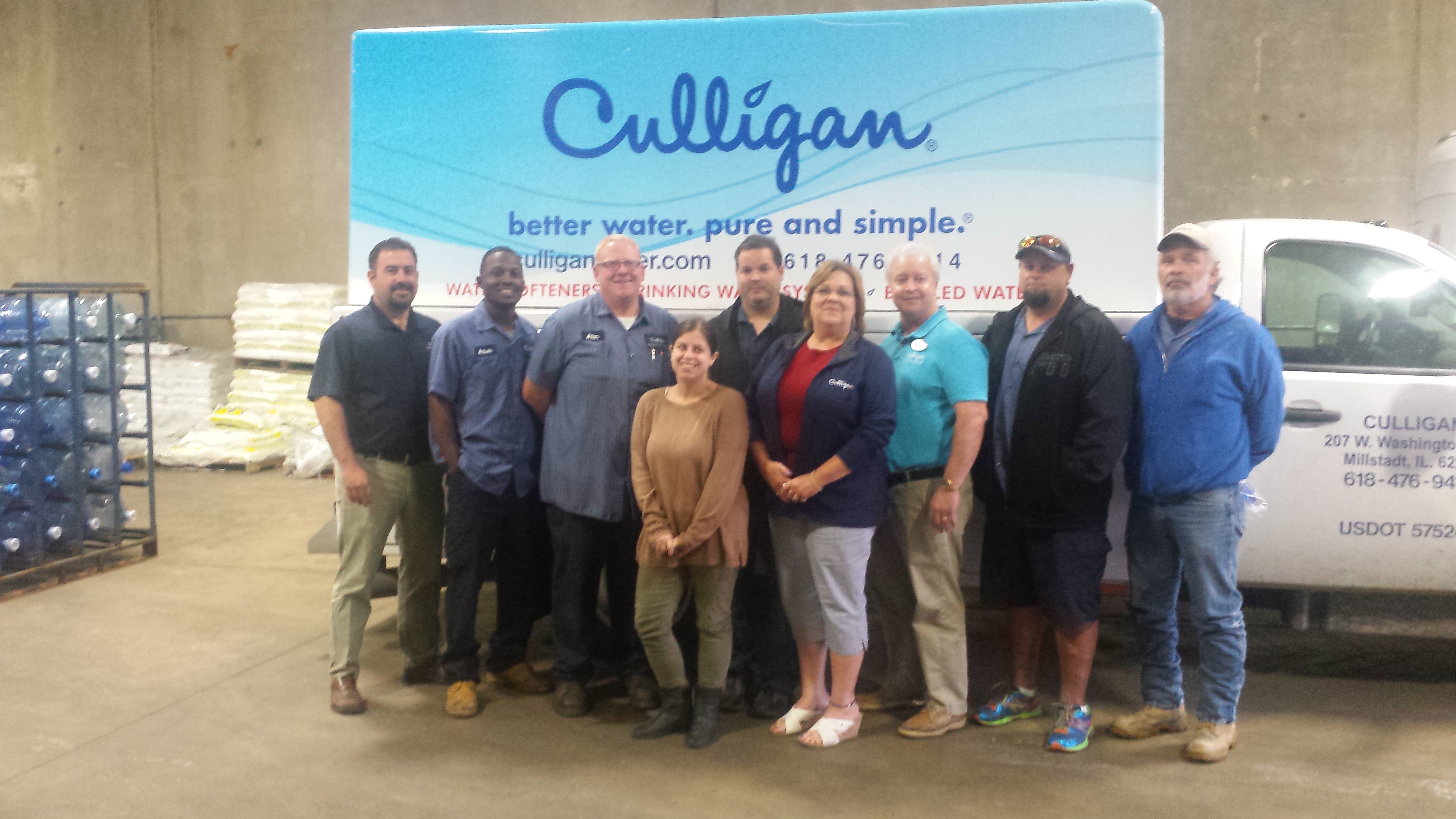 Here are the latest offers for your dealer
Click the Print Coupons button or select File > Print in your browser.
Visit your Culligan Water dealer with your printed coupons and start saving!
Check back often for new deals.
Receive two complementary bags of salt when you set up recurring salt delivery.
See dealer for details on this limited time offer. Promotion may be subject to term agreement. Only one coupon per person and not valid with other offers. Dealer participation may vary. Offer expires January 31, 2022.
Rent a water softener or drinking water system today and receive special pricing of $9.95 for the first three months.
See dealer for details on this limited time offer. Promotion may be subject to term agreement. Only one coupon per person and not valid with other offers. Dealer participation may vary. Offer expires January 31, 2022.
Reviews for Culligan Water of Belleville
The customer service on the phone is courteous, professional, and the message gets to where it needs to go. Those individuals are very prompt and prepared. My experience has been with Tom Sparks and he is superior and extremely knowledgeable when it comes to the products and what would be best for your household. Then he follows that up with a perfect installation and stays in touch with you to make sure that you're satisfied with all aspects of the installation and the end results. To round out, my experience, when it comes back to the customer service individuals in the office as far as billing if there are ever any questions they are quick and accurate in getting what you need to be done and if there are any issues. If there are any concerns by the customer, they are taken care of completely and correctly the first time that your concern is discussed.
The water is excellent and the staff/service are very friendly. Mark is a fine gentleman!
I have been using Culligan for my drinking water for years. The Culligan people are the kindest professional group of people I know. I have never encountered a day where anyone did anything but go out of their way to provide the best service possible. The water is unmatched. I love it!!! As I always say, "Not all water is created equally!" Thank you for always going above and beyond!!!!
My husband and I love drinking Culligan water and can't imagine we will ever decide to stop having it delivered to our home. The delivery person is so nice and I enjoy using auto pay so I don't have to remember to make a payment on time. Have already told friends and family about it, and my sister began using Culligan water for years now!
These people are awesome, protective during virus and willing to work with me on needd changes such as scheduling.