Culligan Water of Belleville
Shop our water products today
17 Rebel Parkway
Directions
Hours:
8:00 am - 4:30pm Monday through Friday
Better Water for Everyone in Your Home
Culligan Water has been a part of the St. Louis community for over 50 years. We're proud to serve Bond, Clinton, Fayette, Monroe, Jefferson, Marion, St. Clair, and Washington counties in Illinois.
Originally a Schaefer Water Center, John Packard purchased the Millstadt, IL location in 2008 and brought in under the Culligan brand. He purchased two additional Culligan locations in Vandalia and Mt. Vernon, IL in 2014, and in 2015 we moved our Illinois office from Millstadt, IL to Belleville, IL.
Calcium, hardness, iron, and sulfur are the biggest water problems in the St. Louis area, but high chlorine and iron bacteria are also a concern for local residents. Problem water can harm your home or business in a variety of ways, but Culligan has the right water treatment equipment for every situation. Whether you need a Water Softener or Reverse Osmosis system, your local Culligan Man™ has the perfect solution for you.
Our offices are open from 8:00am - 4:30pm Monday through Friday and we offer a wide variety of in-home appointment times to fit your busy schedule, including Saturdays. Our delivery drivers are always out making sure you have the Culligan Bottled Water, Water Softener salt and other products you need for top-quality water. View our delivery calendar to see when to expect your next visit from the Culligan Man.
At Culligan of Belleville we believe in supporting community non-profits. We're proud to donate to Relay for Life, Jefferson County Pregnancy Care Center, United Mitochondrial Disease Foundation, Jamison Memorial Human Resource, and CDM Mind and Body 2015 Health & Wellness Event. We also support international efforts to bring clean drinking water to those who do not have access to it.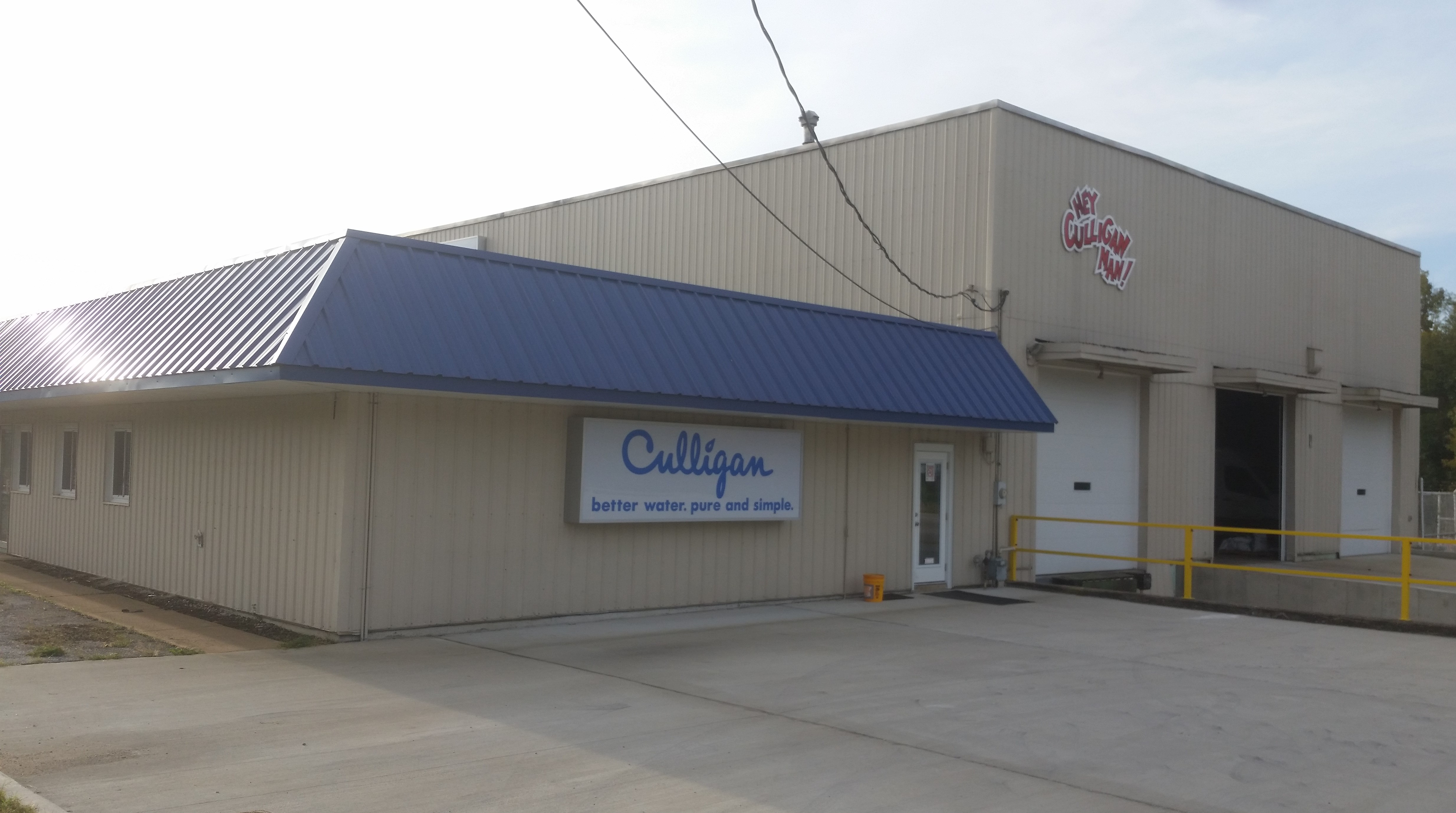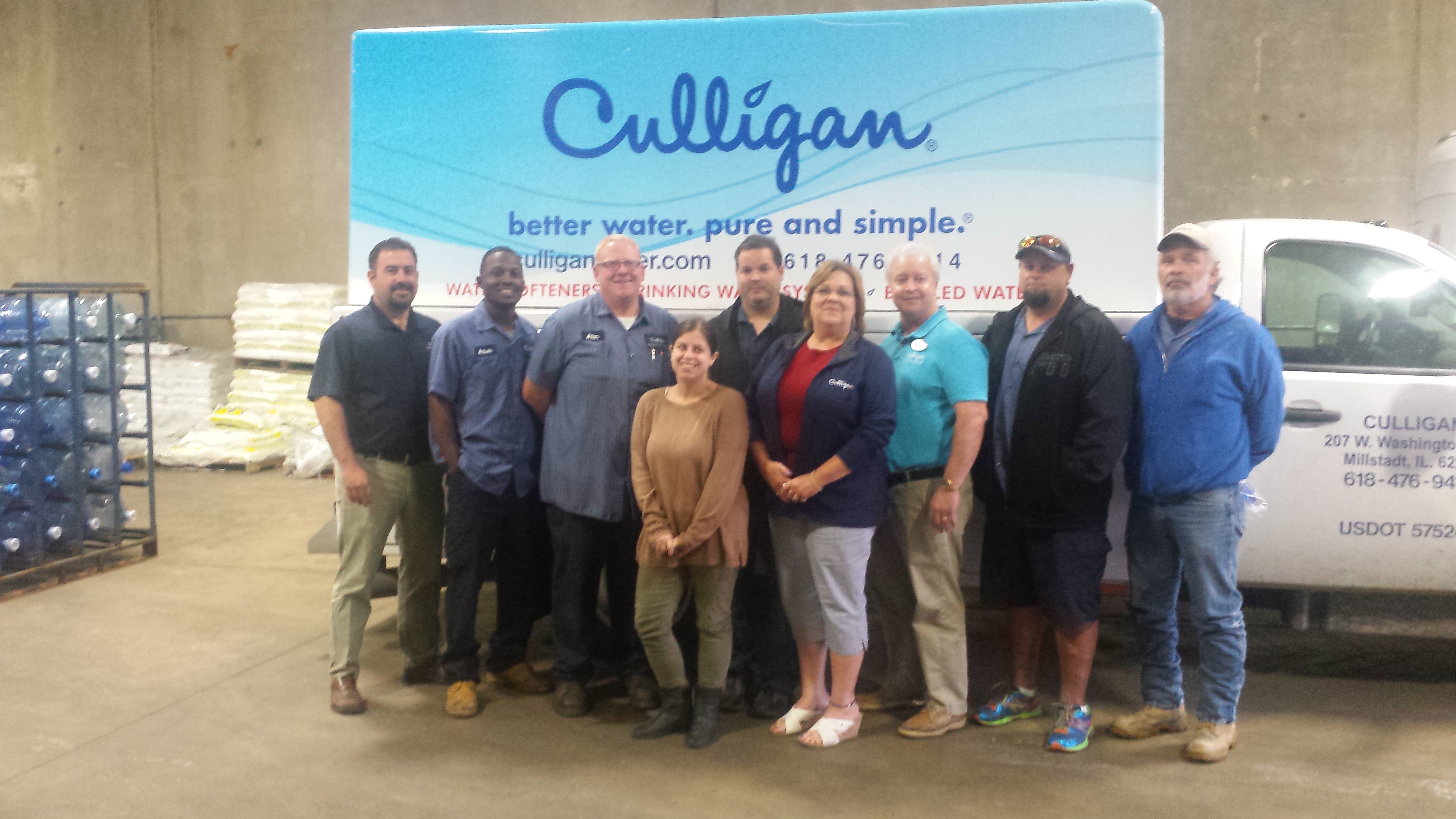 Here are the latest offers for your dealer
Click the Print Coupons button or select File > Print in your browser.
Visit your Culligan Water dealer with your printed coupons and start saving!
Check back often for new deals.
Receive two complementary bags of salt when you set up recurring salt delivery.
See dealer for details on this limited time offer. Promotion may be subject to term agreement. Only one coupon per person and not valid with other offers. Dealer participation may vary. Offer expires January 31, 2022.
Rent a water softener or drinking water system today and receive special pricing of $9.95 for the first three months.
See dealer for details on this limited time offer. Promotion may be subject to term agreement. Only one coupon per person and not valid with other offers. Dealer participation may vary. Offer expires January 31, 2022.
Reviews for Culligan Water of Belleville
If you want to be sold a product that will break within 30 days then be charged $300 for a fix then these are your people. Their products come with cheap valves that the tech will say you can use but when you do they break. Absolutely astounding this is how they do business.
Update: Culligan has fixed our water softener and we are now getting soft water. My hair and skin feel 10x better! Thank you for helping us.
Poor follow up service after installation! They installed the wrong color at my kitchen sink as well as there was a leak after installation under my kitchen sink that damaged my new wood floors and no will return my calls after calling several messages left. I wish I would have never updated my older system at this point.
We bought a water softener and started monthly deliveries of drinking water from Culligan when we had our house built 30 years ago. The water softener has helped our skin feel healthier and required less soap for showers, dish washing and laundry. We've had very few problems with the water softener and the response has always been quick if there was an issue. Water deliveries were always on schedule and extra deliveries worked into the schedule when needed. The water tasted fresh and clean. Several years ago we remodeled the kitchen and had Culligan install a water filtration system for the sink and refrigerator to purify our drinking water. Filters changed once a year but no other issues. Culligan employees have always been helpful and very courteous.
Had them install the Culligan High Efficiency Water Softener and Aquasential Reverse Osmosis Drinking Water System. We are very satisfied with the equipment and competence of the installers.