Culligan Water of Belleville
Shop our water products today
17 Rebel Parkway
Directions
Hours:
7:30am - 4:30pm Monday through Friday
Better Water for Everyone in Your Home
Culligan Water has been a part of the St. Louis community for over 50 years. We're proud to serve Bond, Clinton, Fayette, Monroe, Jefferson, Marion, St. Clair, and Washington counties in Illinois.
Originally a Schaefer Water Center, John Packard purchased the Millstadt, IL location in 2008 and brought in under the Culligan brand. He purchased two additional Culligan locations in Vandalia and Mt. Vernon, IL in 2014, and in 2015 we moved our Illinois office from Millstadt, IL to Belleville, IL.
Calcium, hardness, iron, and sulfur are the biggest water problems in the St. Louis area, but high chlorine and iron bacteria are also a concern for local residents. Problem water can harm your home or business in a variety of ways, but Culligan has the right water treatment equipment for every situation. Whether you need a Water Softener or Reverse Osmosis system, your local Culligan Man™ has the perfect solution for you.
Our offices are open from 8:00am - 4:30pm Monday through Friday and we offer a wide variety of in-home appointment times to fit your busy schedule, including Saturdays. Our delivery drivers are always out making sure you have the Culligan Bottled Water, Water Softener salt and other products you need for top-quality water. View our delivery calendar to see when to expect your next visit from the Culligan Man.
At Culligan of Belleville we believe in supporting community non-profits. We're proud to donate to Relay for Life, Jefferson County Pregnancy Care Center, United Mitochondrial Disease Foundation, Jamison Memorial Human Resource, and CDM Mind and Body 2015 Health & Wellness Event. We also support international efforts to bring clean drinking water to those who do not have access to it.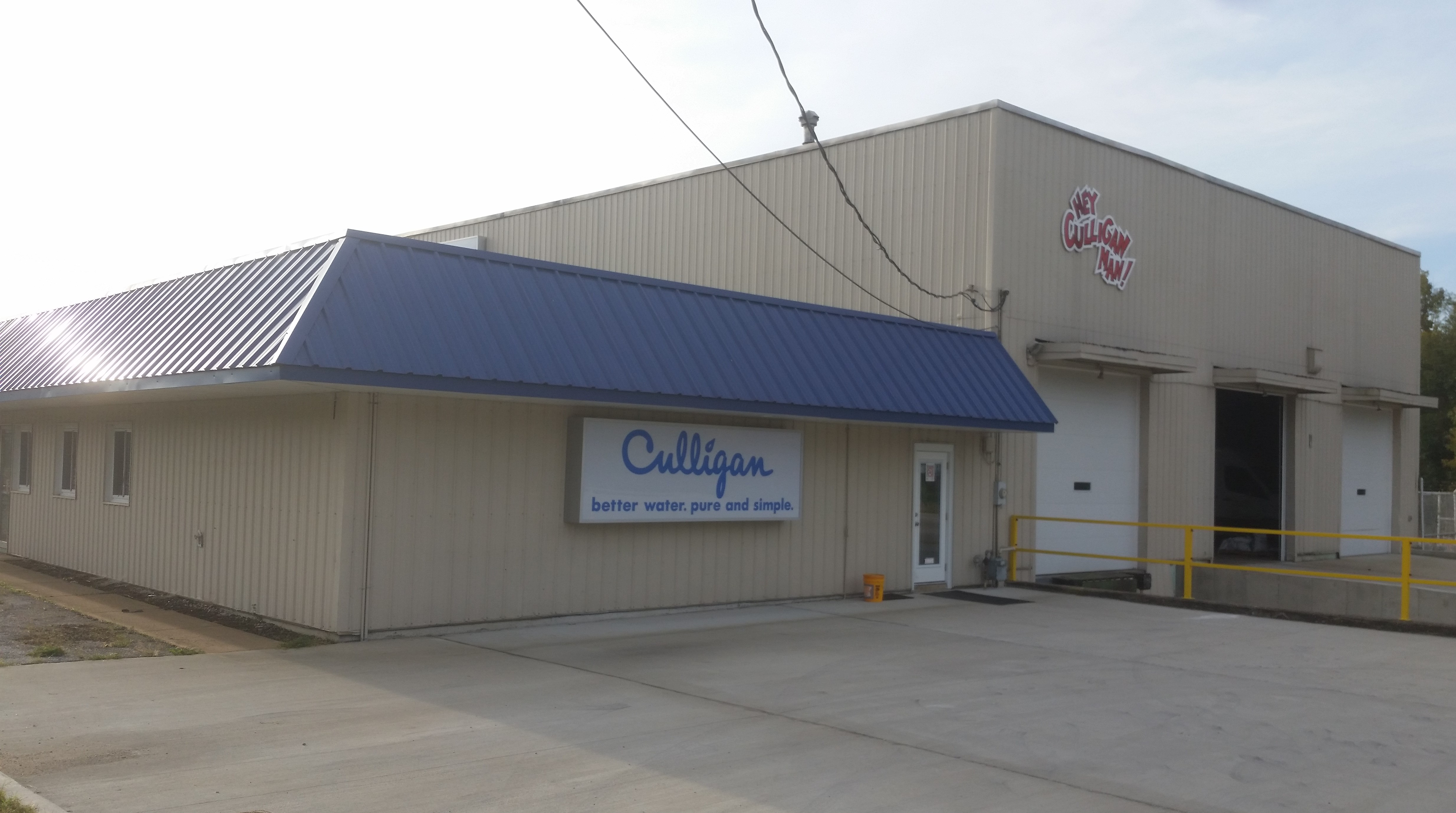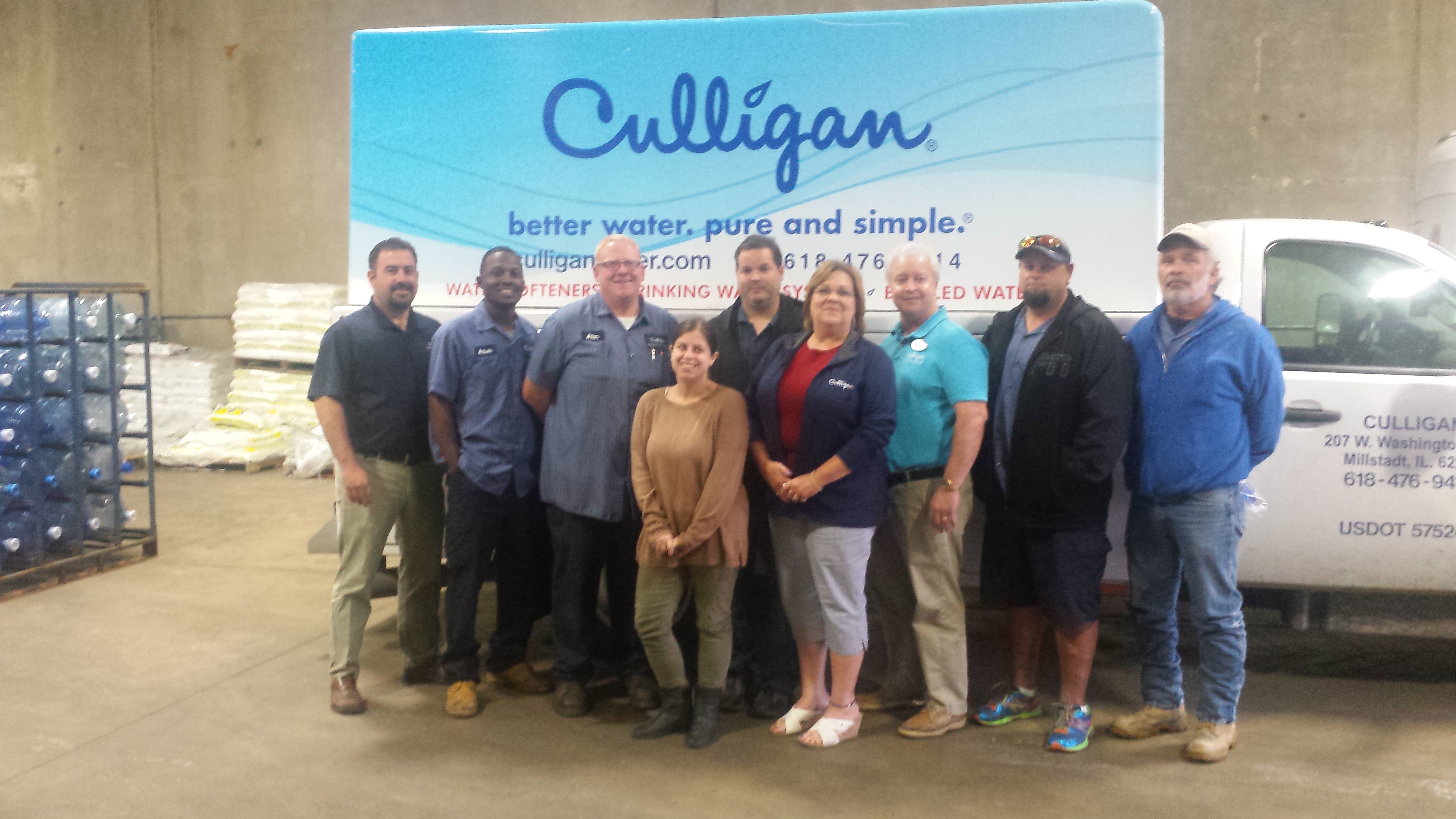 Featured Products
Featured Services
Here are the latest offers for your dealer
Click the Print Coupons button or select File > Print in your browser.
Visit your Culligan Water dealer with your printed coupons and start saving!
Check back often for new deals.
Receive two complementary bags of salt when you set up recurring salt delivery.
See dealer for details on this limited time offer. Promotion may be subject to term agreement. Only one coupon per person and not valid with other offers. Dealer participation may vary. Offer expires January 31, 2021.
Rent a water softener or drinking water system today and receive special pricing of $9.95 for the first three months.
See dealer for details on this limited time offer. Promotion may be subject to term agreement. Only one coupon per person and not valid with other offers. Dealer participation may vary. Offer expires January 31, 2021.
Reviews for Culligan Water of Belleville
My service has been the best. The water is always great and fresh. I work nights and sometimes I forget to set my empty's out but they still leave me 3 jugs of water. I can't say enough about my Culligan people. There the BEST!!!
We had this house built in may of 2016. You all came in and put in the system on june 2016. I called because it was not working. The repair guy came buy to fix 5 days later. By then i decided i didnt want it anymore. When he got here i told him that. He went to the basement did something to it and lefted. It still did not work. He told me he would have talk with a manager. He finally came back and took the tank and left. He did not restore the water heater nor the refrigerator flooring that he put a hole in back to the way it was. Moving forward to now we go out of town for a week, we get back and the water heater is no longer working. The buider came out and said he could touch it because it was not equipment that came with the home. The water has been leaking this whole time with no emergency fix. This is unexceptable.I need everything taken off that was installed. The piping and the plastic tube running through a hole you all made in my floor under the refrigerator. I need everything restored back to the way it was before the faulty install. That way the builder can fix everything because the house is still under warranty. He said once you all take out the bad equipment the leak will be fixed and he can assess any damage to the water heater caused by the faulty install and removal. I would also like to be compensated for the water bill and the damage to my home and water heater. We are still without hot water right now. The water is still leaking right now! This will cause mold etc. to my brand new home.
The delivery service is convenient, prices are affordable, and the customer service is spectacular! Mark is wonderful! The whole process is streamlined for convenience from setting up the account & service to the delivery.
Wonderful customer service and their water is amazing! I chose the reverse osmosis and it is the best tasting water I have ever had.
The staff at Culligan do an exceptional job.