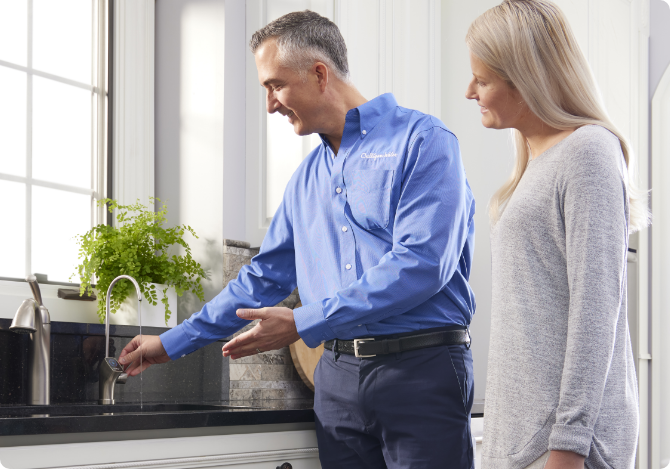 What Problems Can Missouri's Hard Water Cause?
Missouri's hard water can cause the following issues:
Make it challenging to get your laundry clean
Leave spots on glassware and dishes
Excessive buildup or accumulation of materials inside plumbing fixtures and pipes can cause blockages, restricting the flow of water
And more!
Missouri Water Hardness by City
The hardness of water varies depending on the city in which you reside. In Missouri, water data can vary significantly. Here are some of the major cities in Missouri and their respective water hardness levels:

How to Treat Hard Water in Missouri
If you're dealing with hard water in your home, there are several effective solutions you can try. Some we recommend are:
Use a water softener: This device removes minerals from your water supply, making it softer and more manageable.
Install a reverse osmosis system: This filtration system removes contaminants from your water source to yield healthier, better-tasting water.
Use water softener salt: This salt removes hard water minerals and helps extend the life of your appliances and plumbing fixtures.
Invest in a Culligan Water Cooler: The clean, refreshing water from a Culligan water cooler is ideal for drinking water–keeping everyone hydrated and energized throughout the day, without the price or waste of bottles.
Culligan can help
If you're experiencing issues with your water quality, Culligan can provide the perfect solution for you. Our team of experts can help you determine the best water treatment system for your home or business and provide expert installation and maintenance services. Contact us today to learn more!
Contact us today!