Culligan Water of Anoka
Shop our water products today
6390 McKinley St. NW
Directions
Hours:
Monday through Friday: 8:00am to 4:30pm
Saturday and Sunday: Closed
Better Water for Everyone in Your Home
Culligan of Anoka has been a part of the Northern Twin Cities community for over 65 years. We're proud to serve Anoka, Coon Rapids, Ramsey, Blaine, Lino Lakes, White Bear Lake, Maplewood, Vadnais Heights, Shoreview, Roseville, Arden Hills, Mounds View, Fridley, Brooklyn Park, Brooklyn Center, Maple Grove, Champlin, Elk River, Rogers and the surrounding Ramsey, Hennepin, Anoka and Sherburne counties area.
Culligan of Anoka has been serving our communities since the late 1940's. We have been a part of the Packard Group for over a half of a century and look forward to continuing to serve our customers for years to come. Our service team members average over 20 years of experience. We have extensive experience solving all of your water problems.
Severe hard water is the biggest water problem in the Northern Twin Cities area, but iron, high Total Dissolved Solids (TDS) and odor are also a concern for local residents. Problem water can harm your home or business in a variety of ways. Your Culligan Man is your local water expert, and has the right water treatment solution for every situation. Whether you need the High Efficiency water softener or the Aqua Cleer drinking water system, your local Culligan Man™ will solve your water problems with great service and the right equipment.
Our office is open from 8:00 am to 4:30 pm, Monday thru Friday, with live attendants on call 24 hours a day, 7 days a week. We offer a wide variety of in-home appointment times to fit your busy schedule. Our delivery drivers are on the road and ready to serve your needs for Culligan water softeners, drinking water solutions, salt delivery and other products you need for top-quality water.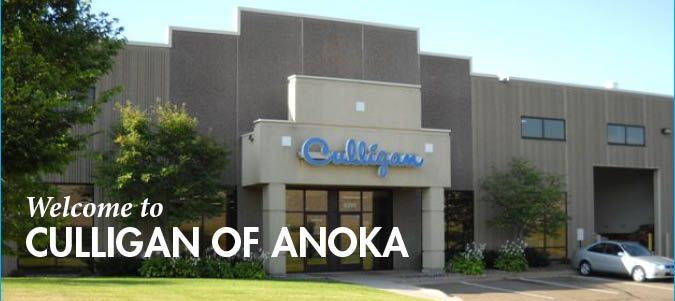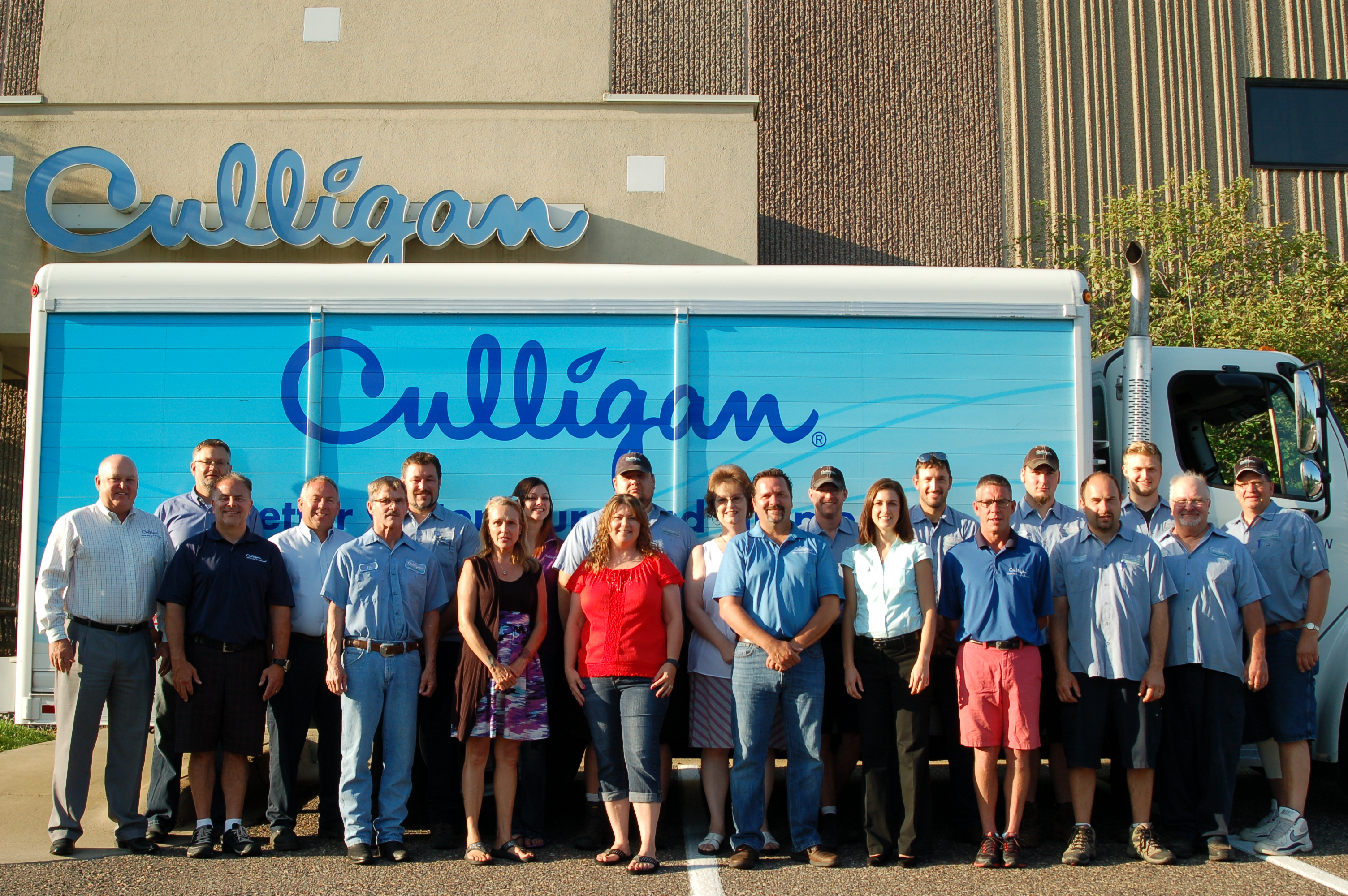 Here are the latest offers for your dealer
Click the Print Coupons button or select File > Print in your browser.
Visit your Culligan Water dealer with your printed coupons and start saving!
Check back often for new deals.
Receive two complementary bags of salt when you set up recurring salt delivery.
See dealer for details on this limited time offer. Promotion may be subject to term agreement. Only one coupon per person and not valid with other offers. Dealer participation may vary. Offer expires January 31, 2022.
Rent a water softener or drinking water system today and receive special pricing of $9.95 for the first three months.
See dealer for details on this limited time offer. Promotion may be subject to term agreement. Only one coupon per person and not valid with other offers. Dealer participation may vary. Offer expires January 31, 2022.
Reviews for Culligan Water of Anoka
The tech that came to our home was very kind, willing to answer my questions and was very informative. We are first time homeowners, so we had a lot of questions. The tech was very patient and was willing to listen, and help educate me on our water softener. The phone reps were also very kind and understanding, they helped me to feel comfortable sharing my complete ignorance about water softeners and how they work. We signed up for their salt delivery system, and I look forward to seeing our Culligan tech again in the future.
So grateful for Culligan service. Everyone is so helpful and friendly. I love that I can rent my softener so it's one less appliance I have to worry about repairing or servicing. They take care of it all and for a very affordable price. I can no longer lift heavy bags of salt so the delivery service is perfect for me!
They put out a very misleading offer via a mailer. Sent out a card stating, "Inspect and Check - Find out if your softener is working properly. No matter the brand." for $39.95. I call to set up the check. They ask me about the system, I say it's for a rental, not sure if it works, etc; just wanted to get it checked out. They then say, this is not part of that offer, what you need is $175 service technician check, this offer is only to have someone come check your water quality. The card literally says inspect and check.... Talk about a shady way to suck people in to get more money. Will not do business with a company like that.
Recently updated softner system, working with office and technician couldn't have been better. Prompt, efficient and courteous through out. Thank you
I had called on behalf of my Father-in-Law to ask about his ClearLink Pro wireless button not working. The woman I talked with, my apologies on forgetting her name, was very helpful. With her assistance, I scheduled an appointment for Tanner to come out and assess the issue. The appointment was from 8 am to 10 am. Tanner and Brandon got there at about 8:30 am and were done at about 9 am. They were polite and informative about explaining the process with the new button. I was oblivious to the fact of the refill time for the water tank and tried to test it out after about only 50 minutes. I came across a slight issue and called back. Julie was the representative that I talked with. After explaining my issue with her, she was kind enough to forward my concern over directly to Tanner. Not even two minutes and I received a call from Tanner. He explained exactly what had happened and everything else that should be expected. He was also nice enough to apologize, when it was clearly my fault for not remembering to ask from the get-go. Overall, the interaction from the first call representative to Julie, in addition to Tanner and Brandon has been exceptionally great. Truly the epitome of great customer service. Please continue providing exceptional service to our community!