Culligan Water of Cape Girardeau
Shop our water products today
2021 Themis Street
Directions
Hours:
7:30am-4:30pm Monday through Friday
Better Water for Everyone in Your Home
Culligan Water has been a part of the Southeast Missouri and Southern Illinois community for over 64 years. We're proud to serve Cape Girardeau, Sikeston, Jackson, Scott City, Dexter, Poplar Bluff and the surrounding Butler, Stoddard, Scott area.
Our dealership was founded by Walter Steffens in 1952 and operated under the name Steffens Water Conditioning until the mid-1970s when it became Schaefer Water Center. We moved to our current location in Cape Girardeau in 1982. In 2010 John Packard bought the dealership and we are now a Culligan Water Conditioning dealer.
Hard water and iron are the biggest water problem in the Southern Illinois and Southeast Missouri area, lead and nitrates are also a concern for local residents. Problem water can harm your home or business in a variety of ways. Your Culligan Man™ is your local water expert, and has the right water treatment solution for every situation. Whether you need a water softener, bottled water, or a bottleless drinking water system, your local Culligan Man™ will solve your water problems with great service and the right equipment.
Our office is open from 7:30am-4:30pm Monday through Friday and we also offer a wide variety of in-home appointment times to fit your busy schedule. Our delivery drivers are on the road and ready to serve your needs for Culligan Bottled Water delivery, water softener salt delivery and other products you need for top-quality water. Call us to find out when your next delivery is scheduled.
At Culligan of Cape Girardeau we believe in supporting community non-profits. We're proud to support Relay for Life, local sporting events, and many 5k runs.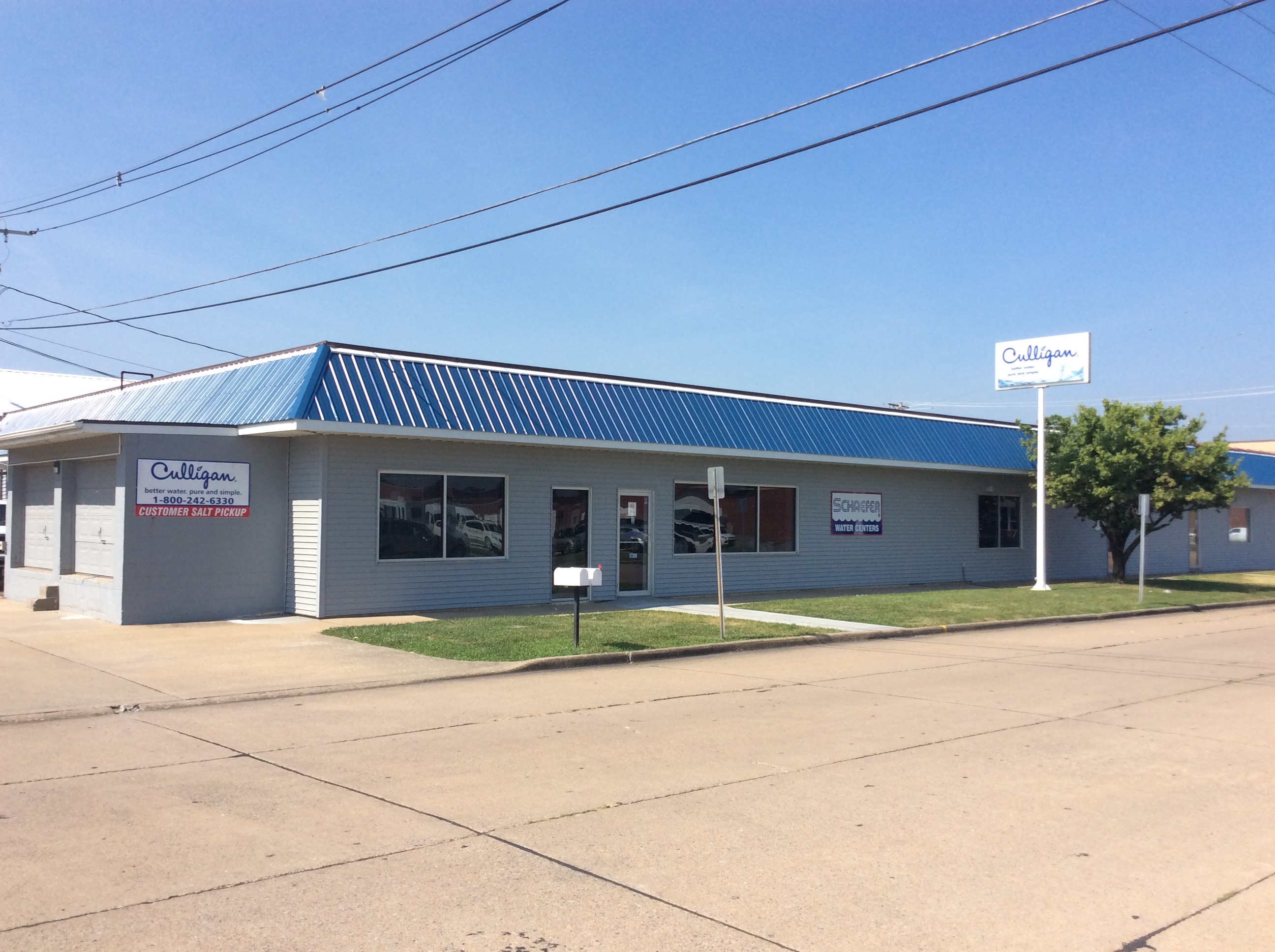 Featured Products
Featured Services
Here are the latest offers for your dealer
Click the Print Coupons button or select File > Print in your browser.
Visit your Culligan Water dealer with your printed coupons and start saving!
Check back often for new deals.
Receive two complementary bags of salt when you set up recurring salt delivery.
See dealer for details on this limited time offer. Promotion may be subject to term agreement. Only one coupon per person and not valid with other offers. Dealer participation may vary. Offer expires January 31, 2021.
Rent a water softener or drinking water system today and receive special pricing of $9.95 for the first three months.
See dealer for details on this limited time offer. Promotion may be subject to term agreement. Only one coupon per person and not valid with other offers. Dealer participation may vary. Offer expires January 31, 2021.
Reviews for Culligan Water of Cape Girardeau
We had a problem after hours and called and left a message. We, within minutes, received a call back from Dennis, one of the service providers, and he led us through what we needed to do to turn the unit off until he could come on Monday. The service was not completed on that visit. The next week, Tom came and worked with the issue until it was completed. I have the upmost trust in his work. He is professional and polite with customers. I have had contact with Schaefer and now Culligan since 1986 and have always been very happy with their responses.As a senior citizen with several immunity issues, I appreciated Tom wearing the mask and gloves. It made me feel like he and therefore the company cared about my health.
I WISH I COULD GIVE LEVI 10 STARS!!! absolute best customer service I've experienced in years...always answered my calls,text,and questions...hes fair and honest...even making a special trip WAY out in the country to DOUBLE check my system BEFORE I purchase...THANK YOU LEVI!!!
On time service completed by competent workmen. Been a customer for 11 years.
The Staff were Very Helpful and Pleasant with my First visit to their office for renting a Water Dispenser and getting bottles of water...
We have had very good experience with Culligan water. We live in flat land 2 miles west of Advance where just about all the houses have some kind of water problems. Ours is so bad we can't drink it or take a shower or do washing. Our neighbor gave us the phone number of the company she used. So we called and they were there that afternoon putting our softener in. It took a little time since this house had never had a softener. We were amazed. We have had great service. Great people experience. If the power goes out it comes back on if we have a question my husband calls and he can talk directly to a technician.