Culligan Water of Tucson
Shop our water products today
2209 E. Ginter Road
Directions
Hours:
8:00-4:30 Monday - Friday
Better Water for Everyone in Your Home
Culligan Water has been a part of the Southern Arizona community for 70 years. Culligan of Tuscon is proud to provide home water treatment, drinking water and bottled water services to Tucson, Oro Valley, Tortolita, Marana, Sahuarita, Green Valley, Saddlebrooke, Oracle, Tubac, Nogales, Vail, Benson, Sierra Vista and the surrounding Pima, Cochise, and Santa Cruz areas.
Far from our humble beginnings in 1946, Culligan Water has become a Tucson, Arizona water institution. After the acquisition of a large local bottled water company, it became apparent that we were in need of another place to call home. In late 2013 Culligan Water moved into our new, state of the art water processing and bottling facility on Ginter Road. As of September 2015, we currently have Southern Arizona's only NSF IBWA-certified bottling plant. This gives us the ability to assure you that when you purchase bottled water from us, chances are it was made fresh in the last 24-48 hours. Whether it is bottled water or our state of the art whole house water systems, our dedication is to treat your water the right way, with the right system, and for a reasonable price.
Hardness or Calcium and Magnesium Carbonate is the biggest water problem in the Southern Arizona area, but arsenic, iron, and chlorine are also a concern for local residents. Although municipalities do a fantastic job making the water 'safe', there's a big difference between safe and very high quality. Water problems can harm your home or business in a variety of ways. Your Culligan Man is your local water expert, and has the right water treatment solution for every situation. Whether you need the Municipal HE or AquaCleer Water Machine your local Culligan Man™ will solve your water problems with great service and the right equipment.
Our office is open from 8:00-4:30 Monday - Friday and we also offer a wide variety of in-home appointment times to fit your busy schedule. As a matter of fact, our in-home reps even work evenings and weekends to discuss the possibilities of treating your water! Our delivery drivers are on the road and ready to serve your needs for Culligan Bottled Water, water softener salt and other products you need for top-quality water.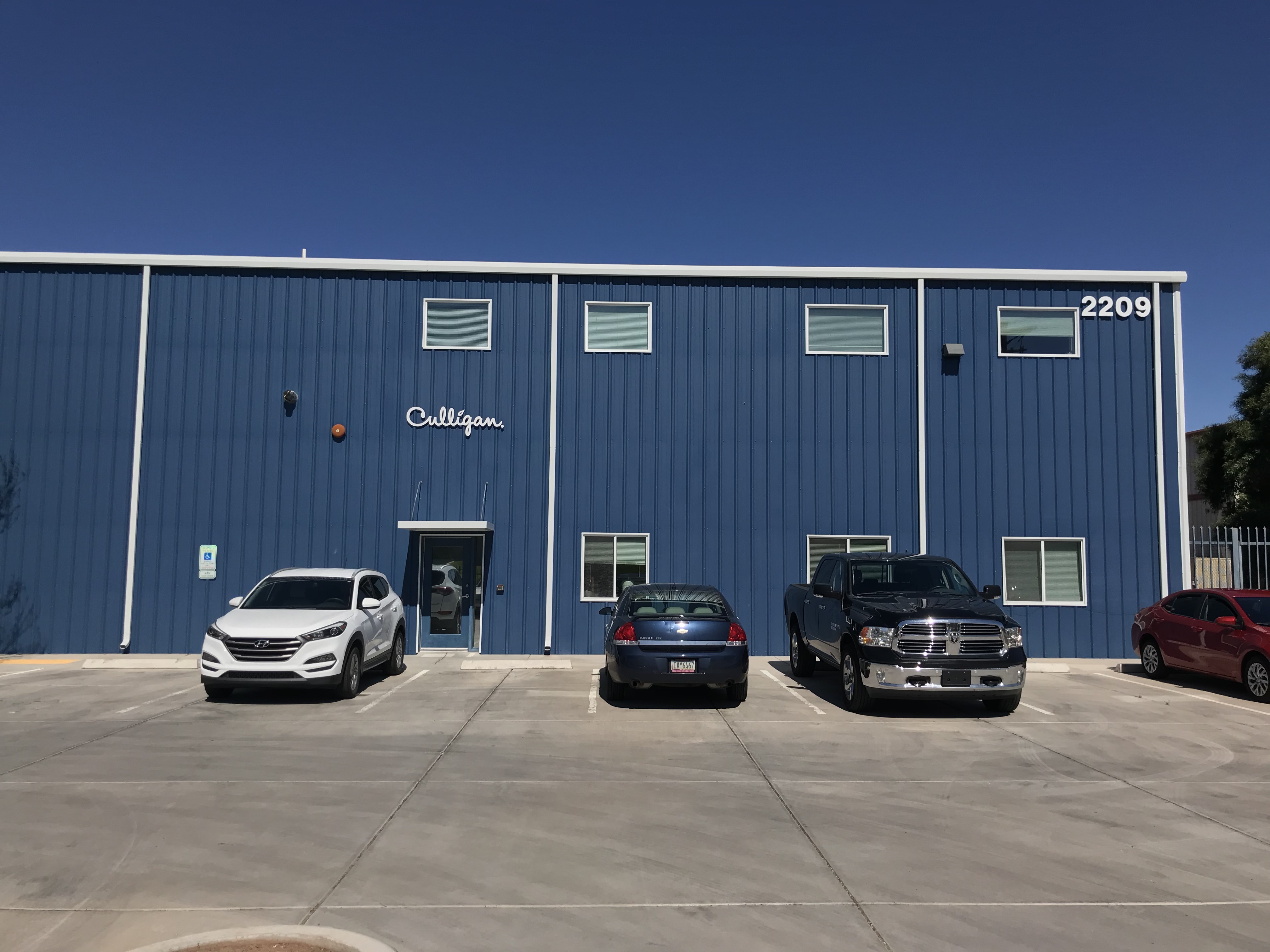 Here are the latest offers for your dealer
Click the Print Coupons button or select File > Print in your browser.
Visit your Culligan Water dealer with your printed coupons and start saving!
Check back often for new deals.
Receive two complementary bags of salt when you set up recurring salt delivery.
See dealer for details on this limited time offer. Promotion may be subject to term agreement. Only one coupon per person and not valid with other offers. Dealer participation may vary. Offer expires January 31, 2022.
Rent a water softener or drinking water system today and receive special pricing of $9.95 for the first three months.
See dealer for details on this limited time offer. Promotion may be subject to term agreement. Only one coupon per person and not valid with other offers. Dealer participation may vary. Offer expires January 31, 2022.
Reviews for Culligan Water of Tucson
First and foremost, Culligan water is delicious! You can't buy a better tasting product! Secondly, Culligan employees are outstanding. From the office staff I have spoken to on the phone to the various delivery men. everyone of them are courteous and concerned about the client. My husband and I both have mobility issues and a while back my husband fell on the ground while trying to transfer from his wheelchair to his truck. The Culligan delivery man actually stopped and picked my husband up off the ground and helped him get in his truck. That was way above the call of duties! Thank you Culligan Man!
I am Pretty upset with how this company has been working lately. Typically we have had great service and our last driver was great. We have been receiving bills but no delivery of waters. We've called in to try and work with the company to get the driver to follow up on times and try to deliver to our address on business times. They used to leave the waters out front of our business and we caught people trying to steal them and when we called they said well you got your water...? second we have tried calling in again and we get an office staff named Vanessa who just wants to argue and not listen to the customer... This is a shame We were finally able to get the manager on the phone Her name is Samantha, She was so great. Very easy to speak to and very polite and professional. Thank you Sam. Because of Vanessa we will leave the rating at 1 star in hopes that she works on her professionalism.
Installer was a thoroughly knowledgeable professional. We had an issue after the first regeneration and he came back, had an idea what it might be, which for us meant "wait and it will probably self resolve", but even though he could have left after our 10 minute conversation, he stayed and extra hour double checking everything. Highly recommend.
Culligan stretches the limits of ethical billing. In addition to the bill and taxes, they charge an extra $1.50 just for issuing the bill! And if you take more than 3 weeks to pay (not 4 weeks like every other business) they charge a 5% late fee (which corresponds to an annual rate of over 50%), with a second $1.50 charge for sending you the late bill. (On the other hand, the service technician was friendly and efficient.)
have been getting Arrowhead Water delivered since my 33 year old son was 1 year old. It is still good water and it keeps my family hydrated. The local office of Culligan are great to work with.