Culligan Water of Tucson
Shop our water products today
2209 E. Ginter Road
Directions
Hours:
8:00-4:30 Monday - Friday
Better Water for Everyone in Your Home
Culligan Water has been a part of the Southern Arizona community for 70 years. Culligan of Tuscon is proud to provide home water treatment, drinking water and bottled water services to Tucson, Oro Valley, Tortolita, Marana, Sahuarita, Green Valley, Saddlebrooke, Oracle, Tubac, Nogales, Vail, Benson, Sierra Vista and the surrounding Pima, Cochise, and Santa Cruz areas.
Far from our humble beginnings in 1946, Culligan Water has become a Tucson, Arizona water institution. After the acquisition of a large local bottled water company, it became apparent that we were in need of another place to call home. In late 2013 Culligan Water moved into our new, state of the art water processing and bottling facility on Ginter Road. As of September 2015, we currently have Southern Arizona's only NSF IBWA-certified bottling plant. This gives us the ability to assure you that when you purchase bottled water from us, chances are it was made fresh in the last 24-48 hours. Whether it is bottled water or our state of the art whole house water systems, our dedication is to treat your water the right way, with the right system, and for a reasonable price.
Hardness or Calcium and Magnesium Carbonate is the biggest water problem in the Southern Arizona area, but arsenic, iron, and chlorine are also a concern for local residents. Although municipalities do a fantastic job making the water 'safe', there's a big difference between safe and very high quality. Water problems can harm your home or business in a variety of ways. Your Culligan Man is your local water expert, and has the right water treatment solution for every situation. Whether you need the Municipal HE or AquaCleer Water Machine your local Culligan Man™ will solve your water problems with great service and the right equipment.
Our office is open from 8:00-4:30 Monday - Friday and we also offer a wide variety of in-home appointment times to fit your busy schedule. As a matter of fact, our in-home reps even work evenings and weekends to discuss the possibilities of treating your water! Our delivery drivers are on the road and ready to serve your needs for Culligan Bottled Water, water softener salt and other products you need for top-quality water.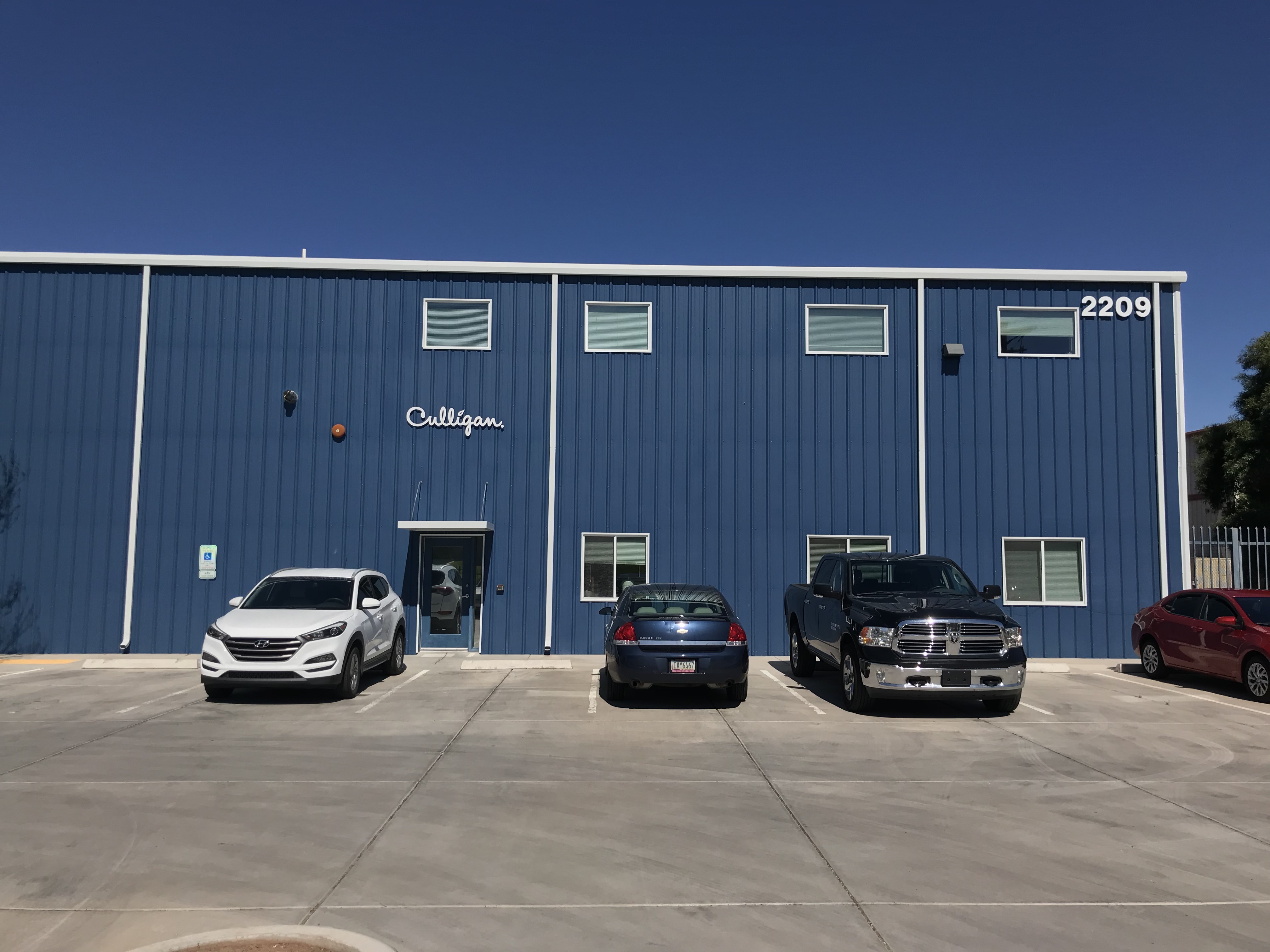 Here are the latest offers for your dealer
Click the Print Coupons button or select File > Print in your browser.
Visit your Culligan Water dealer with your printed coupons and start saving!
Check back often for new deals.
Receive two complementary bags of salt when you set up recurring salt delivery.
See dealer for details on this limited time offer. Promotion may be subject to term agreement. Only one coupon per person and not valid with other offers. Dealer participation may vary. Offer expires January 31, 2022.
Rent a water softener or drinking water system today and receive special pricing of $9.95 for the first three months.
See dealer for details on this limited time offer. Promotion may be subject to term agreement. Only one coupon per person and not valid with other offers. Dealer participation may vary. Offer expires January 31, 2022.
Reviews for Culligan Water of Tucson
We are very happy with our Culligan Water System. The whole experience has been great. The sales rep and installers were easy to work with and very professional. After almost a year everything is better. Washer and Dishwasher, Showers and even our Pool all work better. The water in Tucson is undrinkable now our ice machine works better and no more bottled water!!
Excellent company and the person sent to service our older water softening system was quick and honest. We called Culligan's to come out and take a look at our water softening system, which hadn't been functioning since we moved in 5 years ago. They originally installed it, so they had our address already in their system with the water softener details on file. I was told there would be a trip fee of $145, plus whatever parts or extra service was needed at the time of the appointment. I was fine with that. Day of the appointment the service guy called me first thing in the morning and advised that he'd be at my house between 1:30PM-3:00PM. We had our back gate open from a different service and figured he would knock on the door when he got here. At about 5:00PM with no knock or call, I text the guy and he calls back immediately. It turns out that he was here at 2PM and because the gate was open, went directly to the water softener. He inspected it, ran a test, added some salt, and then performed a complete system restart on it. And then he left. He never knocked or called because the scope of the work was so minor that he felt it didn't warrant a full service call, so the didn't charge us. I cannot convey how much I appreciate his integrity! I also asked him whether he felt the system needed to be replaced, and he didn't try to sell me on a new system! The advice was that yes, the system is older but it functioned perfectly fine and didn't warrant replacement. It is so refreshing to encounter that level of honesty in a company and service person. Due to that alone, I would highly recommend using Culligan of Tucson if you need anything to do with water softeners!
First of all, Treves Brown was a pleasure to work with! He is very intuitive, asked what I was looking for and then suggested a solution. Your installer came and did a great job as well.
Recently purchased a water cooler and signed up with Culligan Water of Tucson for spring water delivery (5G) size. On-line registration was pretty simple and delivery was timely. We live in a gated appartment community, so wondered whether this would be a problem. It was not, and the bottles were delivered at our unit's door, on the second floor. Based on our actual consumption, I requested a delivery change on-line over the week-end for an accelerated delivery. The bottles were there according to the revised schedule. Congratulations for the excellent customer response so far!
The system caused us to continually have low water pressure. Enough so that my washer shut down because of not enough water. After several service calls and changes to the tank it was finally found to be installed wrong. When they corrected the problem we have had no issues since. Things are working great now.