Culligan Water of Tucson
Shop our water products today
2209 E. Ginter Road
Directions
Hours:
8:00-4:30 Monday - Friday
Better Water for Everyone in Your Home
Culligan Water has been a part of the Southern Arizona community for 70 years. Culligan of Tuscon is proud to provide home water treatment, drinking water and bottled water services to Tucson, Oro Valley, Tortolita, Marana, Sahuarita, Green Valley, Saddlebrooke, Oracle, Tubac, Nogales, Vail, Benson, Sierra Vista and the surrounding Pima, Cochise, and Santa Cruz areas.
Far from our humble beginnings in 1946, Culligan Water has become a Tucson, Arizona water institution. After the acquisition of a large local bottled water company, it became apparent that we were in need of another place to call home. In late 2013 Culligan Water moved into our new, state of the art water processing and bottling facility on Ginter Road. As of September 2015, we currently have Southern Arizona's only NSF IBWA-certified bottling plant. This gives us the ability to assure you that when you purchase bottled water from us, chances are it was made fresh in the last 24-48 hours. Whether it is bottled water or our state of the art whole house water systems, our dedication is to treat your water the right way, with the right system, and for a reasonable price.
Hardness or Calcium and Magnesium Carbonate is the biggest water problem in the Southern Arizona area, but arsenic, iron, and chlorine are also a concern for local residents. Although municipalities do a fantastic job making the water 'safe', there's a big difference between safe and very high quality. Water problems can harm your home or business in a variety of ways. Your Culligan Man is your local water expert, and has the right water treatment solution for every situation. Whether you need the Municipal HE or AquaCleer Water Machine your local Culligan Man™ will solve your water problems with great service and the right equipment.
Our office is open from 8:00-4:30 Monday - Friday and we also offer a wide variety of in-home appointment times to fit your busy schedule. As a matter of fact, our in-home reps even work evenings and weekends to discuss the possibilities of treating your water! Our delivery drivers are on the road and ready to serve your needs for Culligan Bottled Water, water softener salt and other products you need for top-quality water.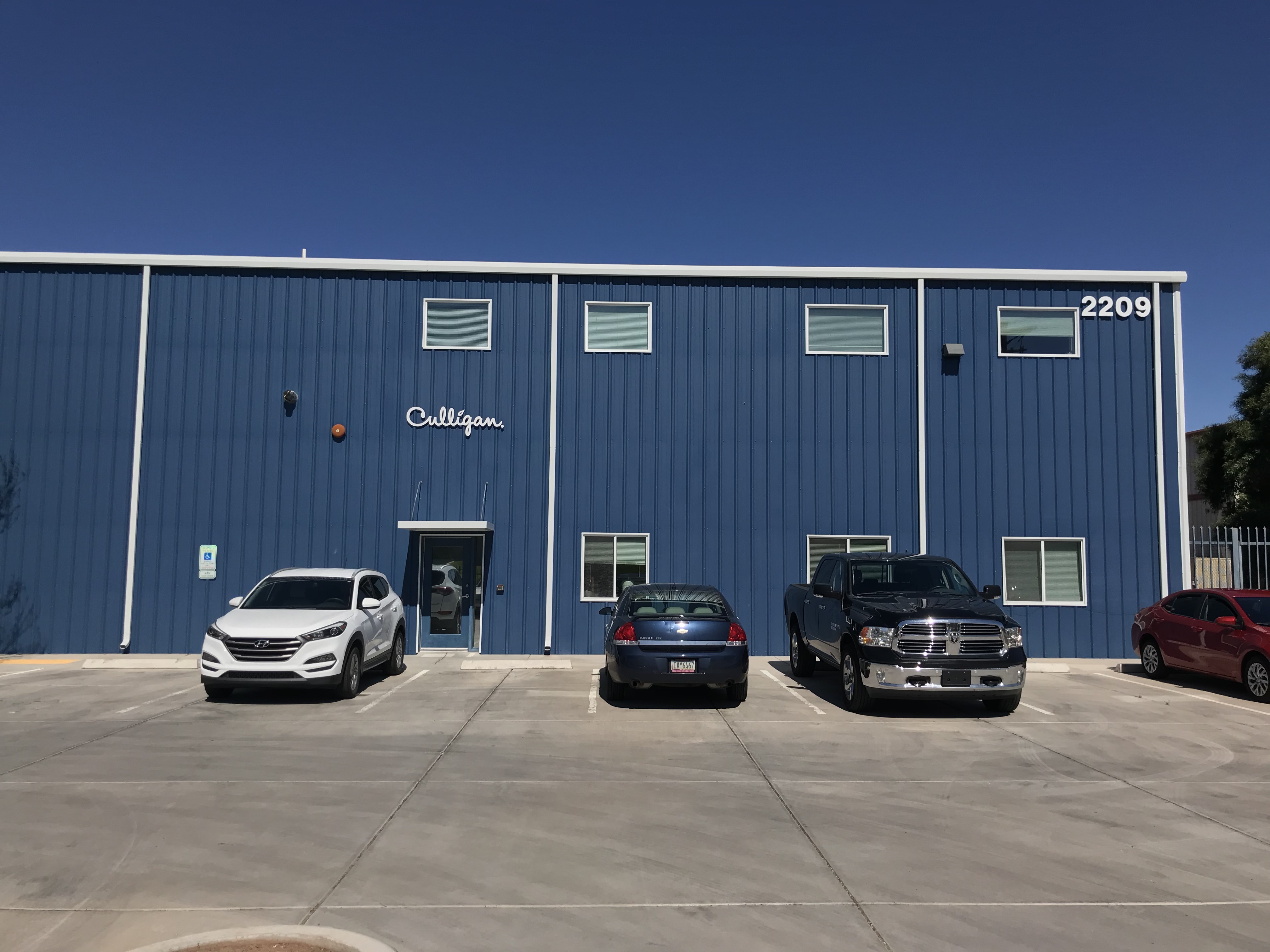 Here are the latest offers for your dealer
Click the Print Coupons button or select File > Print in your browser.
Visit your Culligan Water dealer with your printed coupons and start saving!
Check back often for new deals.
Receive two complementary bags of salt when you set up recurring salt delivery.
See dealer for details on this limited time offer. Promotion may be subject to term agreement. Only one coupon per person and not valid with other offers. Dealer participation may vary. Offer expires January 31, 2022.
Rent a water softener or drinking water system today and receive special pricing of $9.95 for the first three months.
See dealer for details on this limited time offer. Promotion may be subject to term agreement. Only one coupon per person and not valid with other offers. Dealer participation may vary. Offer expires January 31, 2022.
Reviews for Culligan Water of Tucson
Culligan is pure, good tasting spring water, and the service is incredible. I am able to call and change my number of bottles any time, and the water is much higher quality than from other companies. It tastes great. I love Culligan!
JT was great. He was the main reason I chose to go with Culligan. BUT, everything after has been lackluster. Their billing system is from the 90's and nobody has any idea what you have paid. They don't even give you a statement showing total balance and what's remaining. Instead of dealing with their billing system and service reps, I decided to just pay my entire bill off. Even then, I pretty much had to send multiple emails to get something that slightly resembles a paid in full statement. To this point, I've been over billed, my system already had a leak repaired and it's barely been a few months. I'm literally waiting for my water softener system to break any day now. I won't even deal with Culligan when that happens. I'd rather go with another company and buy a whole new system. Go with someone else.
JT was very knowledgeable, and explained the operation and features of the water softener. Communication was great, letting us know each step of the installation. Installers/sub-contractors were wonderful. Everyone was very professional. All in all our experience was great, we would highly recommend.
It was great to have service from Culligan of Tucson. My system was over 20 years old and they installed a new system rapidly and with skill. It looks beautiful and the water is great. I recommend Culligan of Tucson highly!
Great water and an incredible value. The customer service is top notch and the no contact delivery service is wonderful. I love Culligan!