Culligan Water of Phoenix
Shop our water products today
5410 S 28th St
Directions
Hours:
Monday through Friday 7:30am to 4:00pm
Saturday and Sunday: Closed
Better Water for Everyone in Your Home
Culligan Water has been a part of The Valley of the Sun community for over sixty-five years. Culligan of Phoenix, AZ is proud to offer home water treatment services and water softeners to residents in Phoenix, Scottsdale, Mesa, Tempe, Paradise Valley, Chandler, Fountain Hills, Gilbert, Cave Creek, Carefree, Surprise, Anthem, Avondale, Buckeye, Glendale, Goodyear, Peoria, Rio Verde, Sun City, Queen Creek, Tolleson, Casa Grande and the surrounding communities in Maricopa and Pinal counties.
The Valley is known to have very hard water, which causes scaling of pipes and appliances, and can affect the taste of water. For decades we have served thousands of consumers by analyzing the water quality entering their homes and businesses, and prescribing the most effective water treatment technology to modify, enhance, or improve it so it meets a specific water quality need, desire or standard.
Culligan has many different water treatment technologies that get the job done, and each is tested and certified by independent laboratories to standards that are rigorous and specific to the products certified. We are your local water Arizona experts. We have the right home water treatment solution for every situation, and we will solve your water problems with great service and the right equipment.
Our office is open Monday through Friday, and we provide 24-hour emergency water service. We also offer a wide variety of in-home appointment times to fit your busy schedule. Our delivery drivers are on the road and ready to serve your needs for Culligan Bottled Water, water softener salt and other products you need for top-quality water.
As the leading and oldest water company serving The Valley, Culligan recognizes our civic and social responsibility to help our community. Water is one of the most essential elements needed for life, and Culligan makes every effort to help those in need when the National Weather Service declares an Extreme Heat Warning. Culligan has been involved at every level of work in times of natural disasters, educating consumers on how to make healthful lifestyle choices. Since the market Culligan serves depends on a healthy populace, Culligan focuses on being sensitive to the needs and program opportunities of health-related charitable, educational, and research organizations. Water is the beverage of choice for hydration, and is essential to maintaining a healthy lifestyle in Phoenix, Arizona.
Better quality of life through better water is not just a slogan – it's what we do every day at Culligan. Culligan holds 274 active patents in water treatment worldwide and Culligan products possess the industry's most advanced state-of-the-art features due to our research and development and accredited analytical lab. Our commitment fits every facet of today's lifestyle at home and work, and makes the world a safer, cleaner and greener place to live.
You could give you people Culligan Water.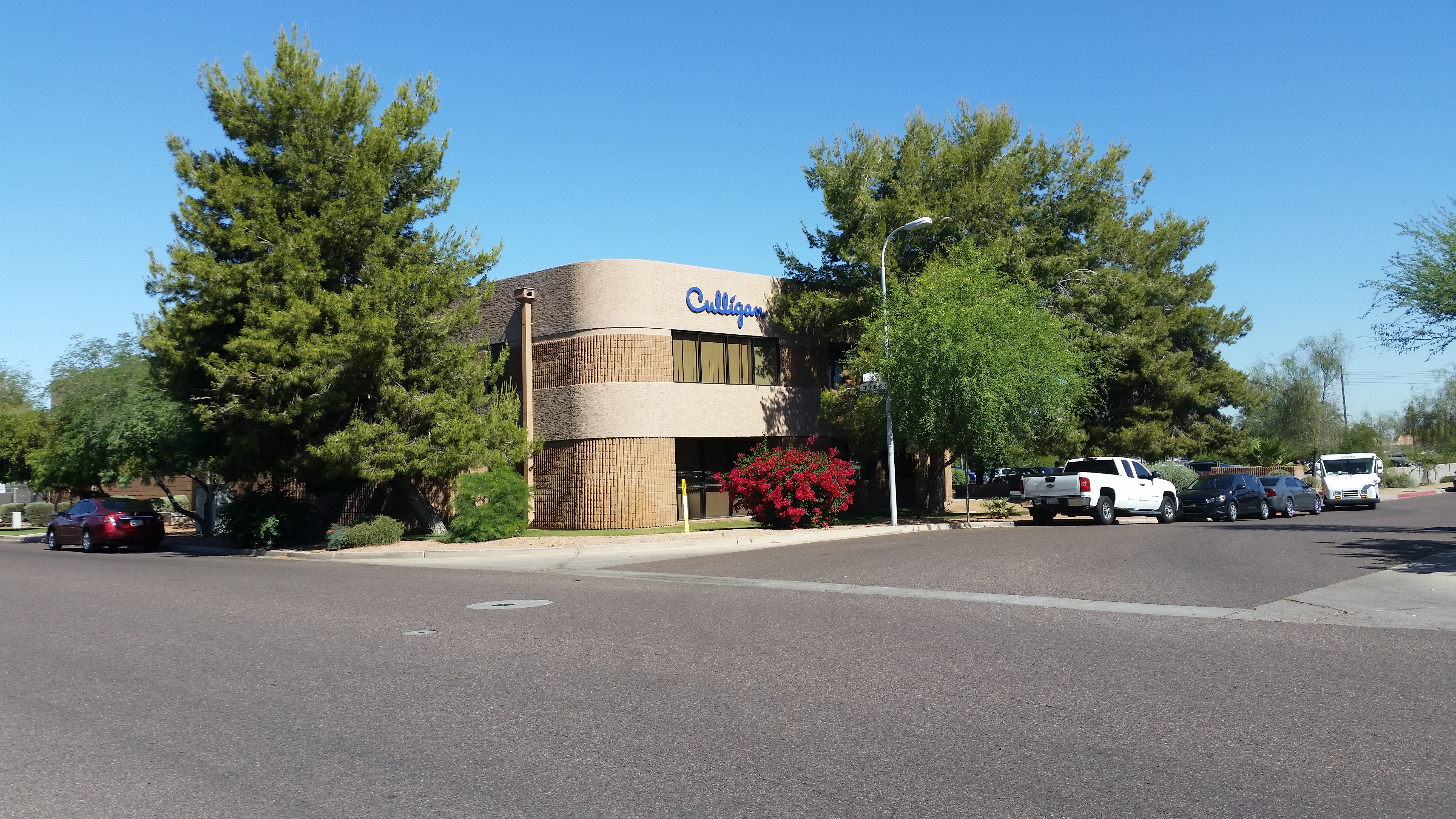 Featured Products
Featured Services
Here are the latest offers for your dealer
Click the Print Coupons button or select File > Print in your browser.
Visit your Culligan Water dealer with your printed coupons and start saving!
Check back often for new deals.
Rent a Culligan Water Softener & Drinking Water system & receive the first two months RENT FREE
See dealer for details on this limited time offer. Rental price subject to 12 month term agreement. Only one coupon per person and not valid with other offers. Dealer participation may vary. Offer expires January 31, 2019.
Give your people Culligan Water with a Bottle Free Cooler for $59 per month.
See dealer for details on this limited time offer. Rental price subject to 12 month term agreement. Only one coupon per person and not valid with other offers. Dealer participation may vary. Offer expires January 31, 2019.
Reviews for Culligan Water of Phoenix
The staff kept making sure that while I was waiting I was being taken care of and asked if i wanted to sit or have some water. Everyone tried to be helpful. I was given personalized instruction about changing out my filters. It was overall a very good experience.
Customer service person is friendly and helpful but the prices of this system and the replacement filters and the cost to have a technician come out are just crazy - $125 for membrane filter (5 year life), approx $25-$30 each for the remaining filters (3-5 year life I think) and since this system came with the house we have no information as to when the filters were replaced last. I can either take water to them for a sample clear across town to east Phoenix because there is no office in the northwest valley, or pay $140 just for someone to come out... None of this makes me want to continue with this company. I can get good tasting filtered water for much less cost and hassle.
Johnny our tech was very friendly and helpful. We are new owners of a home with an RO system and a water softener and knew nothing about either system when we moved in last month. He tested our water from several taps and explained how everything worked to our satisfaction.
The Culligan Man is always friendly and accommodating with our water bottle delivery service. The taste of the water is unparalleled and always consistent. We enjoy every sip of our Culligan water both in Arizona and in Canada.
We had a couple of local companies come by and quote us on water softening systems, just to be sure we were making a good decision. They all wanted to have both my wife and I present to go in for a high-pressure (no pun intended) sale. We really wanted Culligan, having had a good experience with them before in California - they came in with good prices and zero pressure selling. They were happy talking with my wife directly which I appreciated! The Culligan team here in Phoenix is super thoughtful and intelligent, caring and efficient. You should see the installation work... meticulous work. The piping is dead level, the soldered joints are clean... and that's just the beginning of it. The attention to detail inside the garage closet reflects to me the overall attention to detail, service and quality. Not only do we have the cleanest ice cubes ever (a side benefit of the RO unit installed) but we have great water pressure and soft water to the whole house... which is a pretty good size with 8 bathrooms. Culligan came through and I recommend them highly to all my neighbors and friends here in the Valley.