Culligan Water of Phoenix
Shop our water products today
5410 S 28th St
Directions
Hours:
Monday through Friday 8:00am to 4:30pm
Saturday and Sunday: Closed
Better Water for Everyone in Your Home
Culligan Water has been a part of The Valley of the Sun community for over sixty-five years. Culligan of Phoenix, AZ is proud to offer home water treatment services and water softeners to residents in Phoenix, Scottsdale, Mesa, Tempe, Paradise Valley, Chandler, Fountain Hills, Gilbert, Cave Creek, Carefree, Surprise, Anthem, Avondale, Buckeye, Glendale, Goodyear, Peoria, Rio Verde, Sun City, Queen Creek, Tolleson, Casa Grande and the surrounding communities in Maricopa and Pinal counties.
The Valley is known to have very hard water, which causes scaling of pipes and appliances, and can affect the taste of water. For decades we have served thousands of consumers by analyzing the water quality entering their homes and businesses, and prescribing the most effective water treatment technology to modify, enhance, or improve it so it meets a specific water quality need, desire or standard.
Culligan has many different water treatment technologies that get the job done, and each is tested and certified by independent laboratories to standards that are rigorous and specific to the products certified. We are your local water Arizona experts. We have the right home water treatment solution for every situation, and we will solve your water problems with great service and the right equipment.
Our office is open Monday through Friday, and we provide 24-hour emergency water service. We also offer a wide variety of in-home appointment times to fit your busy schedule. Our delivery drivers are on the road and ready to serve your needs for Culligan Bottled Water, water softener salt and other products you need for top-quality water.
As the leading and oldest water company serving The Valley, Culligan recognizes our civic and social responsibility to help our community. Water is one of the most essential elements needed for life, and Culligan makes every effort to help those in need when the National Weather Service declares an Extreme Heat Warning. Culligan has been involved at every level of work in times of natural disasters, educating consumers on how to make healthful lifestyle choices. Since the market Culligan serves depends on a healthy populace, Culligan focuses on being sensitive to the needs and program opportunities of health-related charitable, educational, and research organizations. Water is the beverage of choice for hydration, and is essential to maintaining a healthy lifestyle in Phoenix, Arizona.
Better quality of life through better water is not just a slogan – it's what we do every day at Culligan. Culligan holds 274 active patents in water treatment worldwide and Culligan products possess the industry's most advanced state-of-the-art features due to our research and development and accredited analytical lab. Our commitment fits every facet of today's lifestyle at home and work, and makes the world a safer, cleaner and greener place to live.
You could give you people Culligan Water.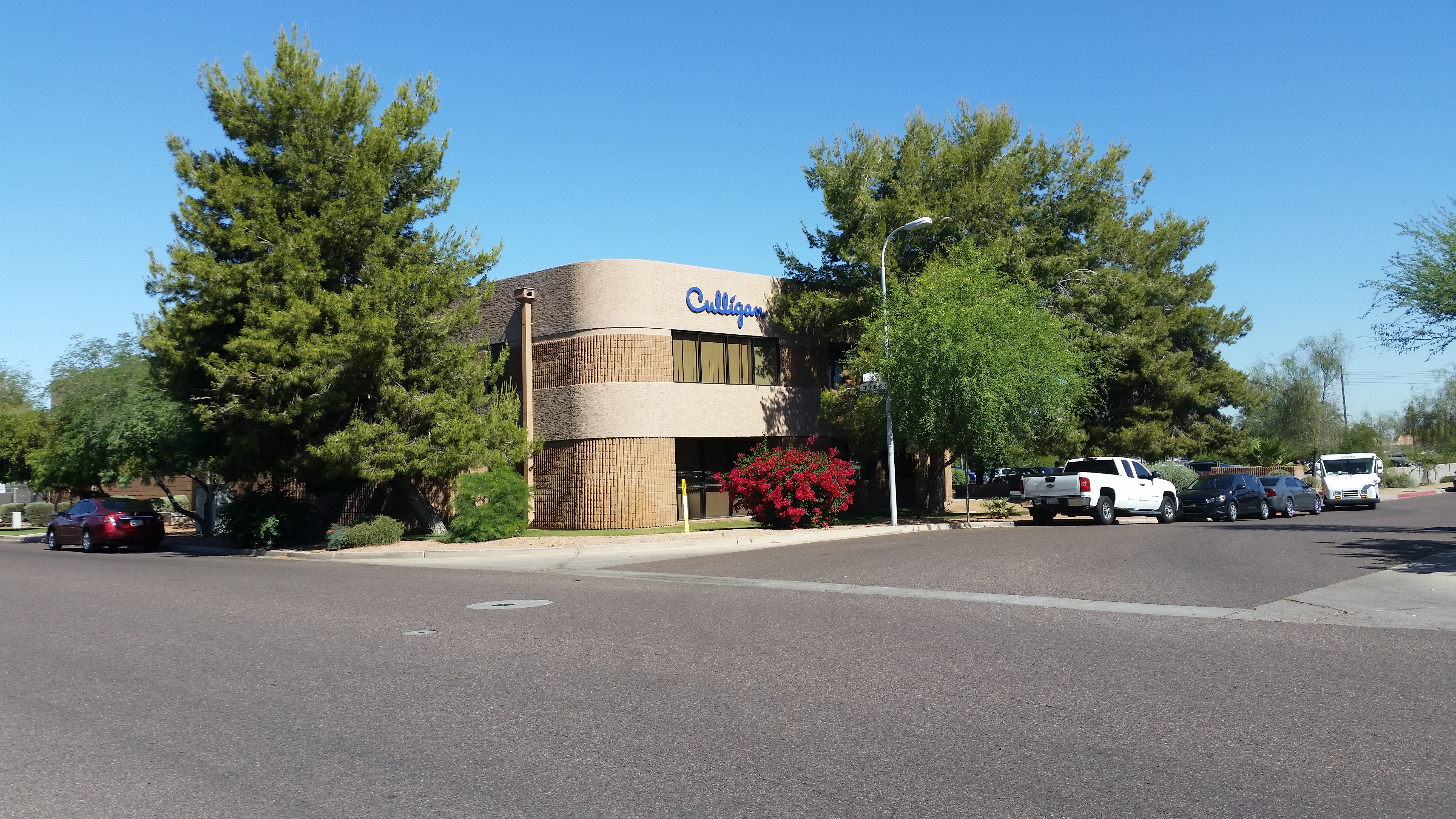 Here are the latest offers for your dealer
Click the Print Coupons button or select File > Print in your browser.
Visit your Culligan Water dealer with your printed coupons and start saving!
Check back often for new deals.
Receive two complementary bags of salt when you set up recurring salt delivery.
See dealer for details on this limited time offer. Promotion may be subject to term agreement. Only one coupon per person and not valid with other offers. Dealer participation may vary. Offer expires January 31, 2022.
Rent a water softener or drinking water system today and receive special pricing of $9.95 for the first three months.
See dealer for details on this limited time offer. Promotion may be subject to term agreement. Only one coupon per person and not valid with other offers. Dealer participation may vary. Offer expires January 31, 2022.
Reviews for Culligan Water of Phoenix
I have been a Culligan customer since the 1990's. At first I was renting the system to see if it met the needs of my family, and living out in the country would it really work for us. After a couple of years I moved to the city limits and purchased the reverse osmosis/soft water system. We sold our home in 2006 to family friend and they continue to use the system. 2019 I was searching for a different water system and after seeing the demos of a few of them, I went with my gut instinct and purchase another Culligan reverse osmosis/ water softener.(happy I listen to my instincts) Almost 3 years later we are happy to say Culligan remains to be one if the best water system out there for us. Part of me wish the softener was not so bulky but then again we don't have to keep adding salt every month. The service reps/delivery person (do not remember names) have been very respectful and very helpful) He always takes the time to put our 5 gallon water jugs where we ask him too. Thank you so much Culligan!
I LOVE their water. HOWEVER. Their customer service is sub par. Billing is HORRIBLE. You can't adjust to your preferred date for auto pay which is nearly a month after the bill comes out. The customer service can take forever to answer and don't return your calls regarding billing when they say they will, so do your due diligence if you have issues arise. I was told when discontinuing deliveries because I was moving to a house with a filtration system that I would be receiving a refund, only to be billed more and told that I was charged correctly. They frequently had different delivery drivers who constantly bugged me about my water bottle delivery when I had clear signage outside where my bottles were located. I needed a new water cooler... instead of giving me a new one, they gave me a used, beat up one, that wasn't even tested that didn't work properly, that the guy said he would replace ASAP and never did. When I move again, if I need bottle delivery service again, I'll be trying out a competitor unfortunately. No way is their water worth this much $ or hassle.
If it had not been for Kevin Holman taking over the operations and fixing the problems with Culligan Water with customer service, deliveries, billing, and overall operations, I would have left this company a year ago, He listens to customer feedback, and takes action. this is what leadership is. He knows what great customer service is....I now give this company a 10..!! Thank you Kevin..!!
Took them over 12 minutes on hold to talk to receptionist who didn't apologize for wait. Very poor customer service skills. Need additional people answering phones, poor first impression.
The taste... the convenience... the price seems reasonable...it's easy to get started