Culligan Water of Oil City
Shop our water products today
425 Seneca Street
Directions
Hours:
Monday-Friday 8:00 am to 4:30pm
Better Water for Everyone in Your Home
Culligan has been a part of the Oil Region community for over 60 years. We are proud to serve Oil City, Titusville, Franklin, Grove City, Cranberry, Seneca, Kennerdell, Sandy Lake, Jackson Center, Emlenton, Clintonville, and the surrounding areas of Venango County and eastern Mercer County.
Culligan of Oil City has been located along the Allegheny River nestled in the foothills of the Appalachian Mountains since 1979. In the spring of 1989 we became part of the Packard Family Network of Culligan dealerships.
Iron and hardness are the biggest water problems in the Venango County area, but sulfur odor, and corrosive acidic water are also concerns for local residents. Problem water can harm your home or business in a variety of ways. Your Culligan Man™ is your local water expert, and has the right water treatment solution for every situation. Whether you need the High Efficiency Conditioner or an Aqua Cleer Drinking Water system, your local Culligan Man™ will solve your water problems with great service the right equipment. Customers using local municipal supplies experience problems caused by hardness as well as chlorine taste and odor.
Our office is open Monday-Friday 8:00 am to 4:30pm and we also offer a wide variety of in-home appointment times to fit your busy schedule. Our delivery drivers are on the road and ready to serve your needs for Culligan Bottled Water, water softener salt and other products you need for top-quality water.
At Culligan Water we believe in supporting community non-profits. We're proud to support Venango County Chamber of Commerce, Grove City Chamber of Commerce, Oil Creek 100 Trail Run, Relay for Life, and YWCA Starlight Ball.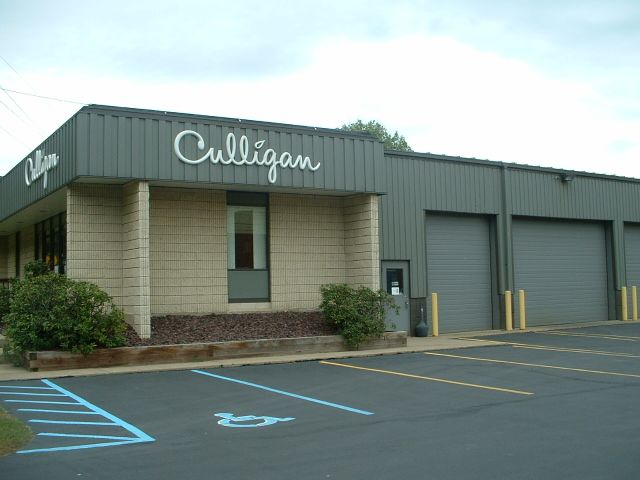 Here are the latest offers for your dealer
Click the Print Coupons button or select File > Print in your browser.
Visit your Culligan Water dealer with your printed coupons and start saving!
Check back often for new deals.
Receive two complementary bags of salt when you set up recurring salt delivery.
See dealer for details on this limited time offer. Promotion may be subject to term agreement. Only one coupon per person and not valid with other offers. Dealer participation may vary. Offer expires January 31, 2022.
Rent a water softener or drinking water system today and receive special pricing of $9.95 for the first three months.
See dealer for details on this limited time offer. Promotion may be subject to term agreement. Only one coupon per person and not valid with other offers. Dealer participation may vary. Offer expires January 31, 2022.
Reviews for Culligan Water of Oil City
Because of all the destruction and coming construction on my kitchen I took water up to be tested. Will get results today or tomorrow. Did find out there was no smell from the water. They were very nice and answered any of my questions.
I love this water and I love the fact that it's affordable and it really doesn't cost me much more than going to Sam's Club and buying a giant case of water the only difference is I don't have to lug it from Butler to Grove City, Oh and free delivery how can one complain
Over the years I have gotten tired of hard water build up on my appliances, not to mention the chemicals that are in city water. I tried spring water, not that I was unhappy with that particular choice but there are instances that may jeopardize the safety of that decision. After injuring my neck, I have not able to carry the water jugs myself. I started using Culligan water and I don't have those issues now and to make a great choice even better, my Morkie (small breed pup) was getting terrible tear stains on her beautiful white face from the chemicals in the city water. After we began using Culligan water, her tear stains improved almost immediately. Thank you for such great water and cheerful, professional service, you guys are the best!!!
For the most part, have been extremely happy with our bottled water service and have been quick to remedy. The only complaint I would hasten to mention is sometimes we have received leaky bottles and wish the company would uniform all bottles to the same quality assurance.
I was getting tired of my appliances showing signs of hard water issues and finally tried the Culligan water softening system. It worked fabulously and the people involved were great to work with. They were able to install a system that didn't take up as much room as I expected and the cost was reasonable. I wish we had done it 20 years ago!