Culligan Water of Burlington
Shop our water products today
701 Blackhawk Drive, Ste. J
Directions
Hours:
8AM to 5PM Monday through Friday
Better Water for Everyone in Your Home
Culligan of Burlington has been a part of the Southeastern Wisconsin community for over 60 years. We're proud to serve the communities of Burlington, East Troy, Genoa City, Lake Geneva, Salem, Trevor, Twin Lakes, Wind Lake, Waterford and Whitewater as well as the surrounding counties of Walworth, Racine, and Kenosha.
Hardness and iron are the biggest water problems in our local area, but arsenic, nitrates and high amounts of total dissolved solids are also a concern for many local residents.
Problem water can negatively affect your home or business in a variety of harmful ways. Your Burlington Culligan Man is your local water expert, and has the right water treatment solution for every situation. Whether you need a water softener or a drinking water system your local Culligan Man will solve your water problems with great service and the right equipment for your specific needs.
At Culligan of Burlington we believe in supporting community non-profits. We're proud to support the Burlington Kiwanis, Hope Walk, Safety Town, Love Inc. and Chocolate Fest. We also provide delicious, clean Culligan drinking water to the Salvation Army and the American Red Cross at the Wisconsin State Fair.
Our office is open from 8AM to 5PM Monday through Friday, and we also offer a wide variety of in-home appointment times to fit your busy schedule. Our delivery drivers are on the road and ready to serve your needs for Culligan bottled water, water softener salt and other products you need for top-quality water.
You could give your people Culligan Water.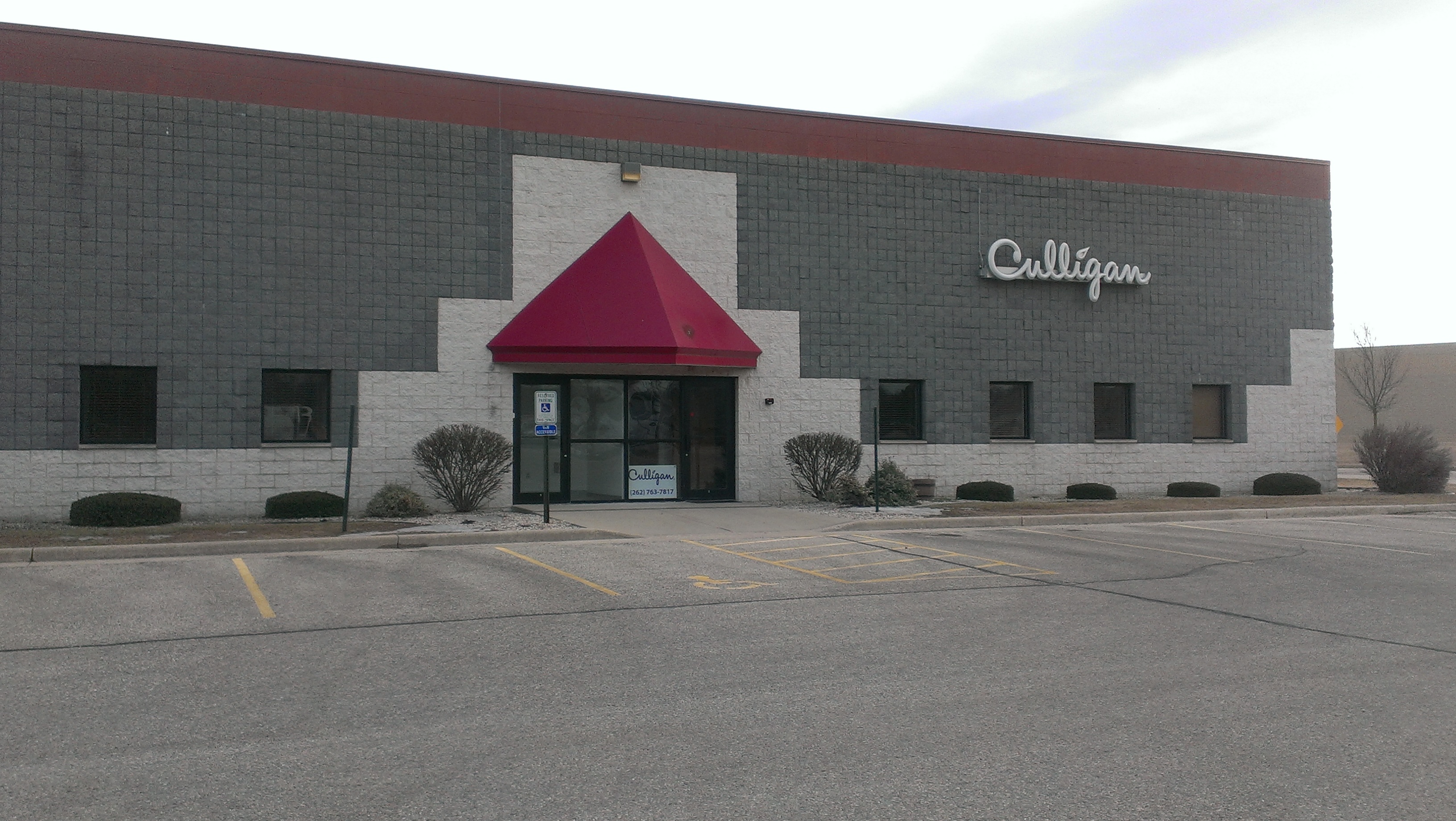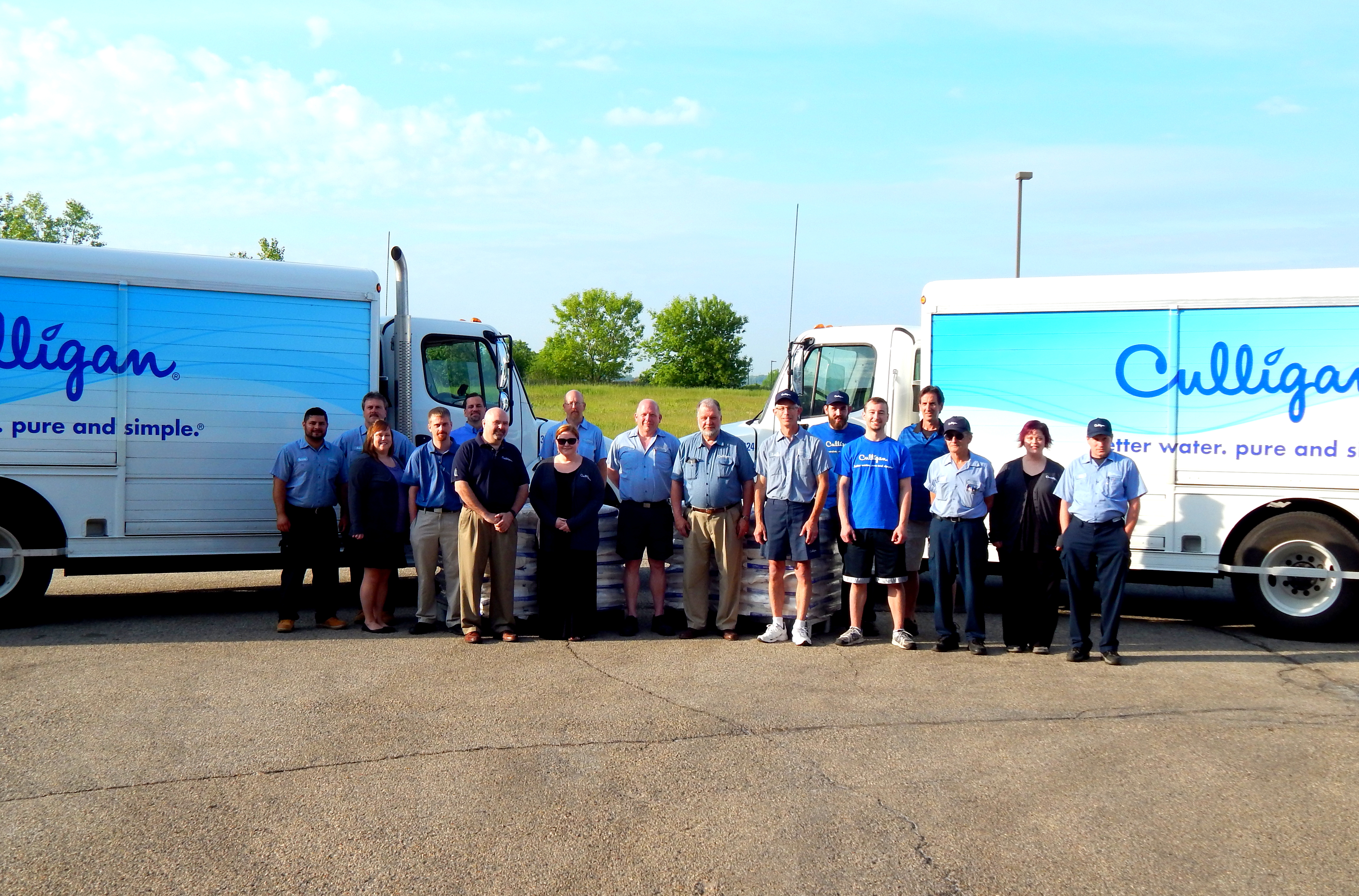 Featured Products
Featured Services
Here are the latest offers for your dealer
Click the Print Coupons button or select File > Print in your browser.
Visit your Culligan Water dealer with your printed coupons and start saving!
Check back often for new deals.
Receive two complementary bags of salt when you set up recurring salt delivery.
See dealer for details on this limited time offer. Promotion may be subject to term agreement. Only one coupon per person and not valid with other offers. Dealer participation may vary. Offer expires January 31, 2021.
Rent a water softener or drinking water system today and receive special pricing of $9.95 for the first three months.
See dealer for details on this limited time offer. Promotion may be subject to term agreement. Only one coupon per person and not valid with other offers. Dealer participation may vary. Offer expires January 31, 2021.
Reviews for Culligan Water of Burlington
Nice and very responsible people. I have a contract with them to maintain my iron filter and deliver supply, and they do their part perfectly. There was a glitch at one point. I had to speak to Pat, and he solved the issue in no time.
Been with Culligan of Burlington for over 3 years now great service and great office staff. Recently Karen was able to assist me with my account and did a great job explaining the details to me. Keep up the good work!!
Very disappointed by customer service. Julie was rude and made for a very unpleasant experience. Will consider switching companies moving forward.
Just want to send a compliment for RYAN of the Burlington location. He came out to my house to Explain the system that was already here when we bought this house. I had no clue about water systems, never needed them in my other homes. He was so personable and explained everything to me in very simple terms. Now I know what I need to do to keep general maintenance of the equipment. He's got wonderful customer service skills, always a smile, and very patient with my questions. Great employee to have!!! I do not have as glowing review for your customer service person who is your "first line impression of Culligan". I even called another Culligan, in Union Grove but they cannot service my location. The lady in THAT location was so nice, but I was sorry I had to call back the Burlington location. Ryan saved your reputation as I see it!
My water softener sprang a leak because the 'O' rings on the intake valves were worn out due to age. I had no water at all because the main valve was shut off to avoid flooding. I called on a Monday morning and Julie in the office arranged for Ken one of their maintenance repair men to come out within a couple of hours. Fix was done quickly. Both employees did an exceptional job in getting this done. Thank you both. I would definitely use Culligan of Burlington to service my water softener again.