Culligan Water of Boise
Shop our water products today
12341 W. Franklin Rd.
Directions
Hours:
Monday through Friday: 8:00am to 4:30pm
Saturday and Sunday: Closed
Better Water for Everyone in Your Home
Since the beginning, Culligan's mission has been to deliver high quality water treatment products that will benefit every part of our customers' lives. We hope to raise the quality of life by purifying its most essential element: water.
We've seen about every water problem imaginable and we're solving these problems to deliver the refreshing, clean and pure water that's become our hallmark. Water treated with Culligan water softeners and filtered through one of our drinking water systems will make an impression on you and your household or work.
You couild give your people Culligan Water.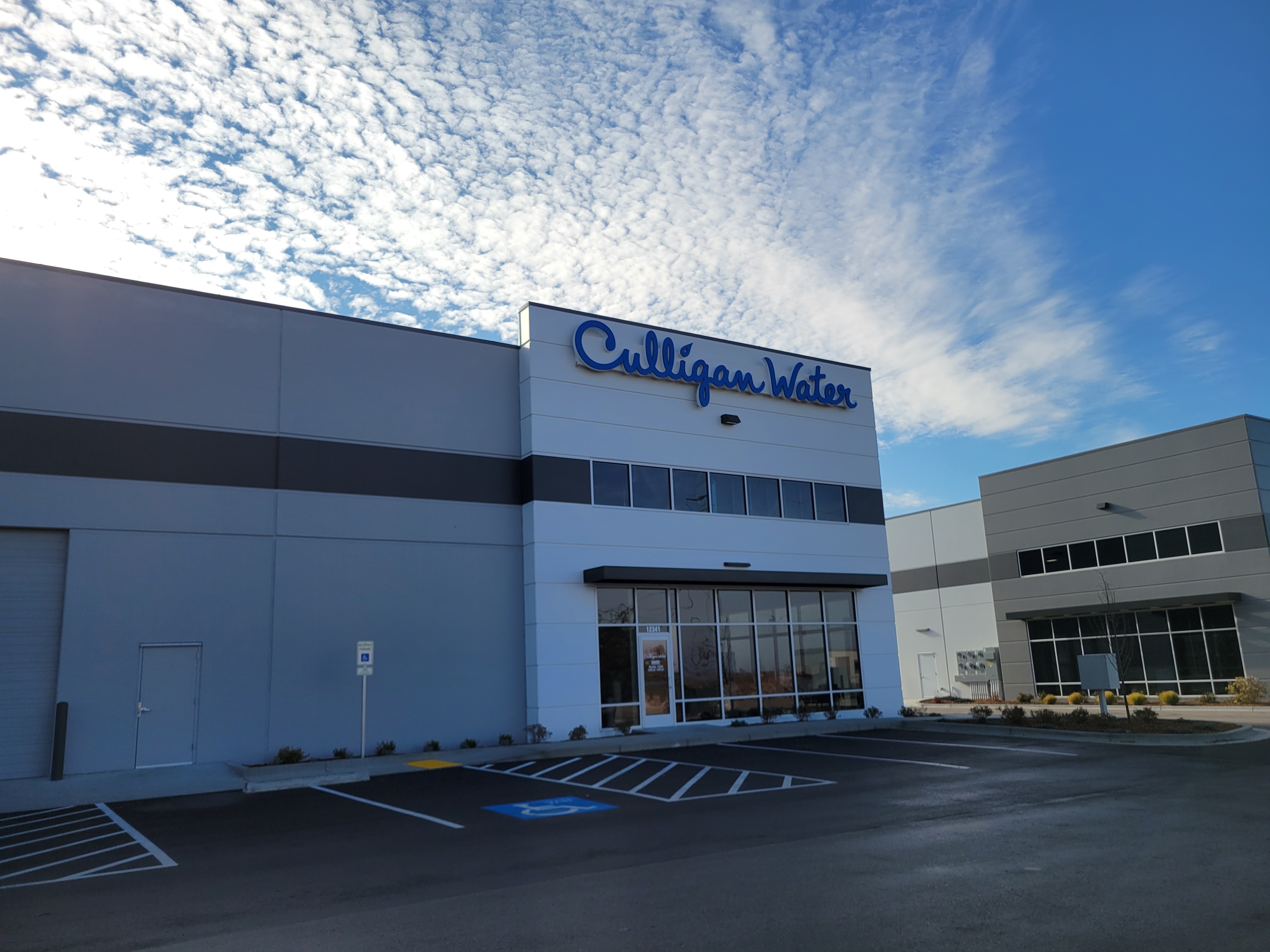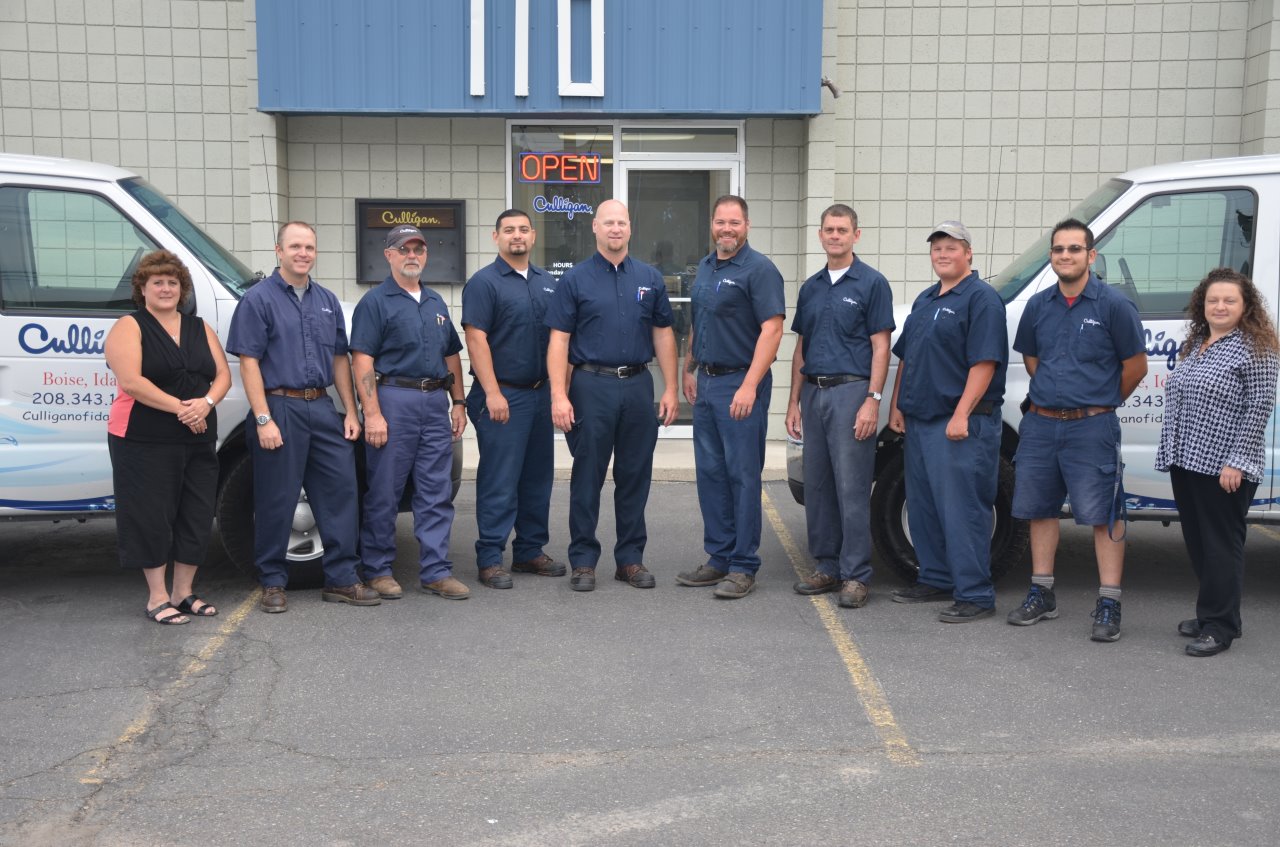 Here are the latest offers for your dealer
Click the Print Coupons button or select File > Print in your browser.
Visit your Culligan Water dealer with your printed coupons and start saving!
Check back often for new deals.
Receive two complementary bags of salt when you set up recurring salt delivery.
See dealer for details on this limited time offer. Promotion may be subject to term agreement. Only one coupon per person and not valid with other offers. Dealer participation may vary. Offer expires January 31, 2022.
Rent a water softener or drinking water system today and receive special pricing of $9.95 for the first three months.
See dealer for details on this limited time offer. Promotion may be subject to term agreement. Only one coupon per person and not valid with other offers. Dealer participation may vary. Offer expires January 31, 2022.
Reviews for Culligan Water of Boise
Today had to contact Corwin Bond for an emergency we had at our home. Our water tank was spilling water all over our carpet and the gallon of water was pretty much empty. When I called Corwin he was quick in minutes to get us a new water tank and a new gallon of water. Corwin is the best and great customer service and this is why we love Culligan Water. Thank you for your speedy service the day before thanksgiving. Keep up the good work!
I am shocked to see the 5 star reviews. Maybe the 5 stars are for sales but once they sell you equipment, you're a nobody. We purchased a brand new system in February with all the bells and whistles/wifi/etc, top of the line product. We've had nothing but issues with the equipment, an error message is always on that culligan cannot fix over the phone. They s schedule a rep to come out but that's usually 6-8 weeks out. I've had my system turned off per Culligans instructions and haven't had the product I've paid for since install. Tech was out in May that didn't solve the issue. After calling right away, they scheduled tech for Aug! He was here last week and still didn't fix the issue. I've been on the phone daily trying to call the manager Rayne but he literally refuses to call us back. Maria keeps making excuses about them being short staffed. I paid almost 8k for a product, and this is how you treat customers? I finally had to get National Culligan involved as it's important for them to know how awful the local Culligan is. If you're in the market for a water softener, please run far away from Culligan. So many better options out there. I should have listened to my gut feeling but chose Culligan as they are a National company. Big mistake!!! Update: ironic to see James Rainer responding to a bad review but hasn't called me back and refuses to take my call in over 7 months. Stop pretending and fix your team. I'm glad to see I'm not the only one who has issues with your worthless "leadership" team.
I purchased a water softener and RO from Culligan in March 2022 for my brand new home. They contracted a 3rd party to do the install....first mistake. Due to their negligence I had a leak in the RO, Culligan came out and repaired the leak themselves. A couple weeks later the RO was leaking again and Culligan came out for a second time for the repair. I have been working with their insurance ever since the original leak and water damage happened and I still have not received compensation from Culligan, rendering me unable to get the water damage repaired. I have called their office directly several times and no one calls me back. Worst water company I have ever worked with and I am certainly cured of doing any business with them moving forward! Stay away from Culligan!
I had a great experience with Culligan. New to this property and needed to trouble shoot unit due to home inspection report. Office staff and technicians were great. Thank you!
Absolutely SO frustrated with these guys. About a year and a half ago we had them install a water softener and RO system. When the technician was here he insisted that he hook the RO system up to our refrigerator. We didn't know any better so we said 'ok'. It's worth nothing that our refrigerator was brand new and still under warranty. About 5 months ago our ice maker broke out of nowhere. We had an appliance repair company come out, and they said that the RO system should have never been hooked up to the refrigerator, because that's what caused the ice maker to break. Had it still been under warranty, it would have been voided. We paid $400 for the parts to fix it. However, we couldn't have it fixed until Culligan could come out and unhook the RO system. They said they couldn't come out for 2 months, which put us at August 12. Yesterday we get a call from Culligan telling us they cannot come out until end of September! Their reasoning is that they have no techs. I find that extremely hard to believe. Our next step is calling corporate. Unbelievable!