Culligan of Brooklyn Park
Shop our water products today
7165 Boone Ave N # 100
Directions
Hours:
8:00AM to 4:30PM Monday through Friday
The Best Name in Water Comes in a Bottle
Culligan Brooklyn Park has been a part of the Twin Cities community for over 25 years. We're proud to serve Minneapolis, St. Paul, Brooklyn Park, Maple Grove, Plymouth, Bloomington, Anoka, Minnetonka, Eden Prairie, St. Louis Park, Champlin, Blaine, Golden Valley, Prior Lake and the surrounding Hennepin, Carver, Scott, Anoka and Ramsey County area.
Our dealership originally opened in 1990 in Maple Grove, and moved to Brooklyn Park in 1994. Bad taste and foul odor are the the biggest drinking water problem in the Twin Cities area. Your Culligan Man is your local water expert, and has the right drinking water solutions for your home or business. Whether you need an innovative Culligan Bottle-Free Cooler or classic Culligan Bottled Water Cooler, your local Culligan Man™ will solve your drinking water problems with great service and the right equipment.
Our office is open from 8AM to 4:30PM Monday through Friday and we offer a wide variety of in-home appointment times to fit your busy schedule. Our delivery drivers are on the road and ready to serve your needs, delivering delicious Culligan Bottled Water and Culligan Drinking Water Systems.
At Culligan Brooklyn Park we believe in supporting community non-profits. We're proud to support the Red Cross Run for Blood, Pinky Swear Foundation, Muscular Dystrophy Association Camp and numerous other Twin Cities non-profits.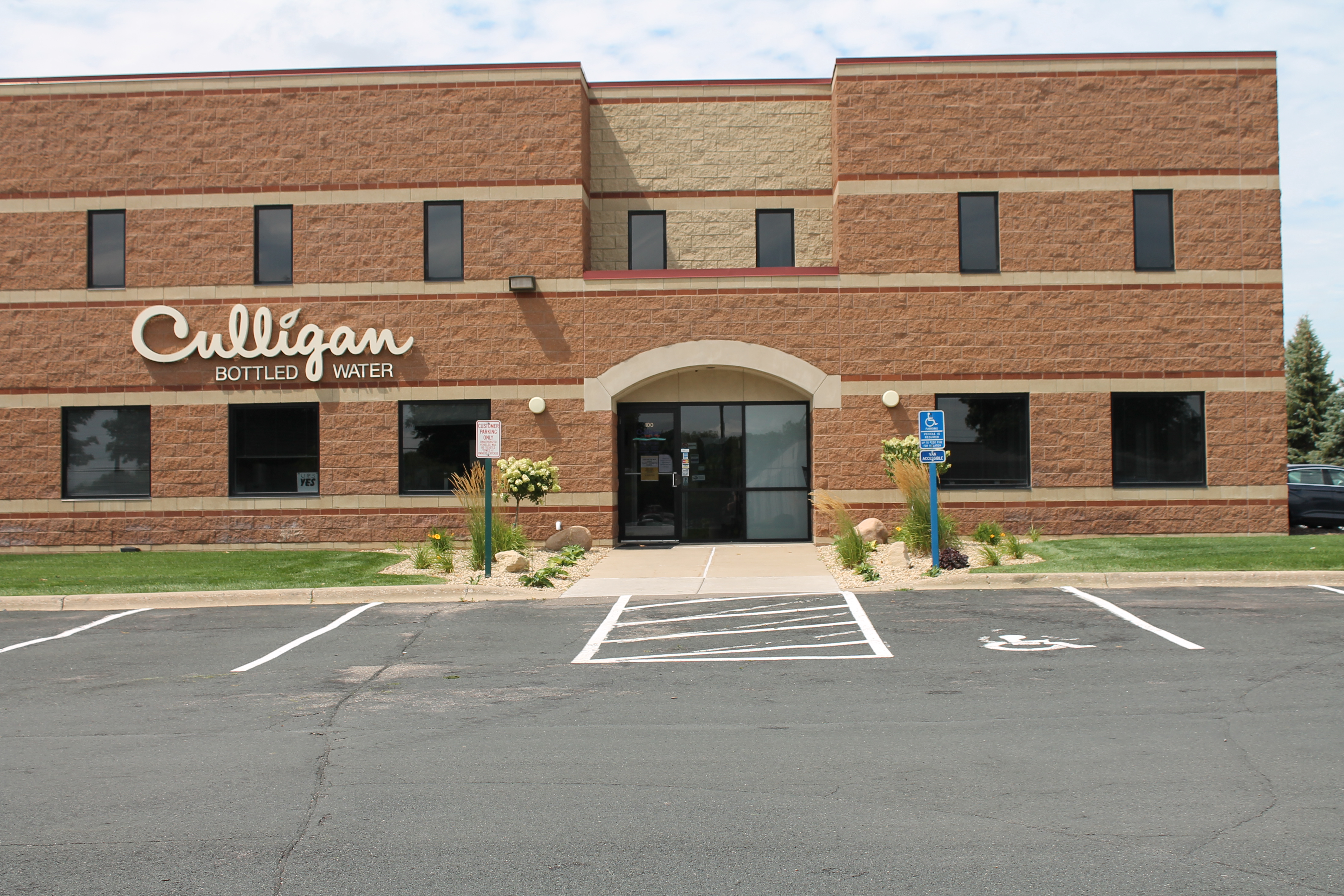 Here are the latest offers for your dealer
Click the Print Coupons button or select File > Print in your browser.
Visit your Culligan Water dealer with your printed coupons and start saving!
Check back often for new deals.
Receive two complementary bags of salt when you set up recurring salt delivery.
See dealer for details on this limited time offer. Promotion may be subject to term agreement. Only one coupon per person and not valid with other offers. Dealer participation may vary. Offer expires October 31, 2023.
Rent a water softener or drinking water system today and receive special pricing of $9.95 for the first three months.
See dealer for details on this limited time offer. Promotion may be subject to term agreement. Only one coupon per person and not valid with other offers. Dealer participation may vary. Offer expires October 31, 2023.
Reviews for Culligan of Brooklyn Park
Took longer than expected to get setup (11 days from contract signed to delivery), wrong cooler unit delivered at setup, cooler was dirty and unfit for use, and incorrect billing (over charged by 40%) on initial bill. Pretty rough start… Cannot say I'd recommend.
Your driver aka the face of your company! Mike has been nothing but consistent, kind, helpful as. Everything else you can think of! Your service isn't the cheapest and honestly really hard for me to afford but because of the customer service we get from Mike is phenomenal. We continue to use you because of him and when he retires I really hope to get another face that cares about his/her customers the way Mike does!
I have been a loyal customer of Culligan water for my residential water delivery needs, and I must say, their service has exceeded my expectations in every possible way. From the moment I signed up for their service, I have been consistently impressed with the level of professionalism and quality they provide. First and foremost, the water itself is absolutely fantastic. It is crystal clear, refreshing, and has an unmatched purity that truly enhances the taste of every glass. Culligan's commitment to delivering the highest quality water is evident in every drop, and it has made a remarkable difference in my day-to-day life. Their delivery service is impeccable. The delivery personnel are always punctual and friendly, ensuring that my water is delivered on time without any hassle. They handle the entire process with utmost care, making sure that the bottles are securely sealed and in pristine condition when they arrive at my doorstep. I never have to worry about running out of water, as their reliable delivery schedule keeps me well-stocked at all times. What truly sets Culligan apart is their exceptional customer service. Whenever I have had a question or concern, their knowledgeable and friendly customer support team has been quick to respond and provide the assistance I need. They genuinely care about their customers' satisfaction and go above and beyond to ensure that every aspect of their service is top-notch. Culligan's commitment to sustainability is also commendable. They offer bottle recycling programs, ensuring that their impact on the environment is minimized. This dedication to eco-friendly practices aligns with my values, and it's reassuring to know that I am supporting a company that prioritizes sustainability. Overall, I wholeheartedly recommend Culligan water for residential water delivery. They consistently deliver on their promises, providing exceptional water quality, reliable service, and outstanding customer support. With Culligan, you can trust that you're receiving the best possible water for your home. They have undoubtedly earned my unwavering loyalty, and I am confident they will exceed your expectations too.
I have been having water delivered for years. Fair price and excellent service. Communications regarding delivery are great.
Called in the beginning of June to change my address and spoke with Heather and Annette. Although it's not documented I spoke with them my address didn't just change in the system in its own. Whoever updated my address is the person who informed me water would be delivered in July. During the conversation I also asked to speak with someone regarding a water cooler. That gentleman I spoke with didn't give much information on the cooler systems. I later called and asked to speak with Harry. Harry informed me about the coolers and I made a decision to rent the stainless steel cooler and he informed me it would be delivered along with my water in July. I called to and there is not information about the cooler nor about the water to be delivered for July. If it would be more helpful I can pull my phone records to give you (Harry) the time and date I spoke with you and the people in your facility.