Culligan of Brooklyn Park
Shop our water products today
7165 Boone Ave N # 100
Directions
Hours:
8:00AM to 4:30PM Monday through Friday
The Best Name in Water Comes in a Bottle
Culligan Brooklyn Park has been a part of the Twin Cities community for over 25 years. We're proud to serve Minneapolis, St. Paul, Brooklyn Park, Maple Grove, Plymouth, Bloomington, Anoka, Minnetonka, Eden Prairie, St. Louis Park, Champlin, Blaine, Golden Valley, Prior Lake and the surrounding Hennepin, Carver, Scott, Anoka and Ramsey County area.
Our dealership originally opened in 1990 in Maple Grove, and moved to Brooklyn Park in 1994. Bad taste and foul odor are the the biggest drinking water problem in the Twin Cities area. Your Culligan Man is your local water expert, and has the right drinking water solutions for your home or business. Whether you need an innovative Culligan Bottle-Free Cooler or classic Culligan Bottled Water Cooler, your local Culligan Man™ will solve your drinking water problems with great service and the right equipment.
Our office is open from 8AM to 4:30PM Monday through Friday and we offer a wide variety of in-home appointment times to fit your busy schedule. Our delivery drivers are on the road and ready to serve your needs, delivering delicious Culligan Bottled Water and Culligan Drinking Water Systems.
At Culligan Brooklyn Park we believe in supporting community non-profits. We're proud to support the Red Cross Run for Blood, Pinky Swear Foundation, Muscular Dystrophy Association Camp, Best Prep and numerous other Twin Cities non-profits.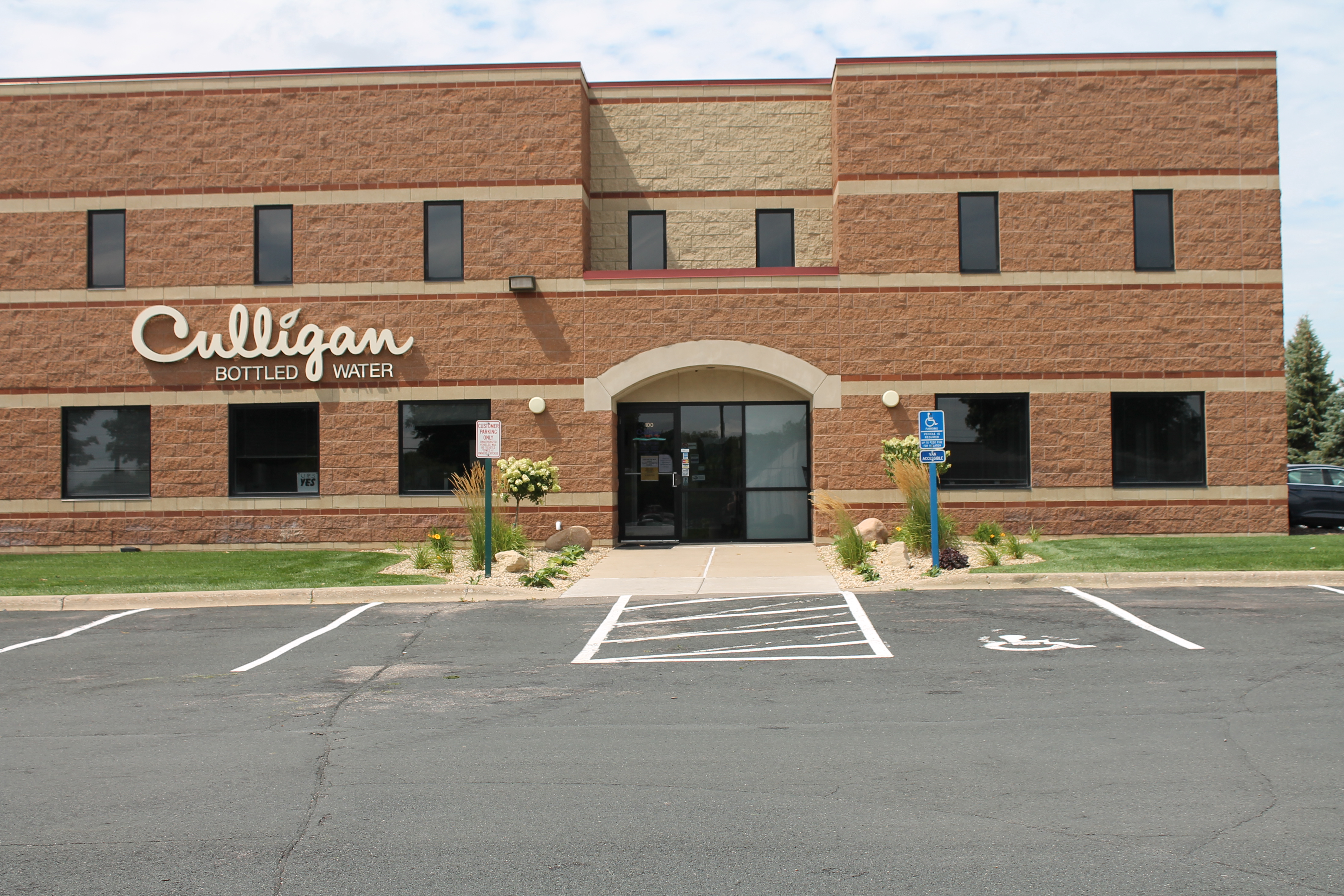 Here are the latest offers for your dealer
Click the Print Coupons button or select File > Print in your browser.
Visit your Culligan Water dealer with your printed coupons and start saving!
Check back often for new deals.
Receive two complementary bags of salt when you set up recurring salt delivery.
See dealer for details on this limited time offer. Promotion may be subject to term agreement. Only one coupon per person and not valid with other offers. Dealer participation may vary. Offer expires January 31, 2022.
Rent a water softener or drinking water system today and receive special pricing of $9.95 for the first three months.
See dealer for details on this limited time offer. Promotion may be subject to term agreement. Only one coupon per person and not valid with other offers. Dealer participation may vary. Offer expires January 31, 2022.
Reviews for Culligan of Brooklyn Park
Amazing to see my same delivery person year over year (especially after pandemic). Way to retain great and dependable talent.
Cooler and water are great. Communication about delivery time and what color of cooler I wanted wasn't very smooth.
Customer service is spot on. Always willing to help with any situation. Delivery driver always respectfully and polite. Very friendly.
Water test Amazing ! They're great informing you when they are dropping and picking up .
I moved in to a new apartment community in August of 2019. I could immediately tell the water in Maple Grove was very hard and contained a lot of deposits. Tap water tasted "off", dishes were chalky and had residue and detergents and soaps did not foam at all! Yikes!!I called for a consult and Scott Smith came out promptly and tested/evaluated the water quality. Unfortunately, being in an apartment without my own water hook up/access, there was nothing that could be done to treat the water. I did immediately sign up for drinking water to be delivered! The water cooler and bottles were delivered promptly the next day! I was extremely pleased and have had prompt and courteous monthly deliveries for over a year now. I just met my route driver today for the first time ~ Mike Gab ~ due to Covid restrictions and busy schedules. He has consistently corresponded with me via text to verify the amount of water I needed and to be sure my service is up to my expectations. I did meet Mike's substitute driver in December - Jordan - when he brought my water and the new cooler the company OFFERED to swap out at the one year mark for a new one. Good preventative maintenance idea! Jordan was very friendly and informative despite having the additional coverage for a vacationing co-worker. Thank you! And last, BUT DEFINITELY NOT LEAST, the office staff in Brooklyn Park answering the phone inquiries are awesome! Always friendly and knowledgeable, they can, and do, answer all service related questions. I want to especially recognize Andrea for helping with several specific service questions I had last month. She answered everything quickly and accurately while offering to obtain additional information when needed. Exceptional customer service should always be recognized since it is not something experienced every day. Thank you everyone at Culligan Water for making my overall experience very positive! Have a great 2021!