Culligan of Brooklyn Park
Shop our water products today
7165 Boone Ave N # 100
Directions
Hours:
8:00AM to 4:30PM Monday through Friday
The Best Name in Water Comes in a Bottle
Culligan Brooklyn Park has been a part of the Twin Cities community for over 25 years. We're proud to serve Minneapolis, St. Paul, Brooklyn Park, Maple Grove, Plymouth, Bloomington, Anoka, Minnetonka, Eden Prairie, St. Louis Park, Champlin, Blaine, Golden Valley, Prior Lake and the surrounding Hennepin, Carver, Scott, Anoka and Ramsey County area.
Our dealership originally opened in 1990 in Maple Grove, and moved to Brooklyn Park in 1994. Bad taste and foul odor are the the biggest drinking water problem in the Twin Cities area. Your Culligan Man is your local water expert, and has the right drinking water solutions for your home or business. Whether you need an innovative Culligan Bottle-Free Cooler or classic Culligan Bottled Water Cooler, your local Culligan Man™ will solve your drinking water problems with great service and the right equipment.
Our office is open from 8AM to 4:30PM Monday through Friday and we offer a wide variety of in-home appointment times to fit your busy schedule. Our delivery drivers are on the road and ready to serve your needs, delivering delicious Culligan Bottled Water and Culligan Drinking Water Systems.
At Culligan Brooklyn Park we believe in supporting community non-profits. We're proud to support the Red Cross Run for Blood, Pinky Swear Foundation, Muscular Dystrophy Association Camp, Best Prep and numerous other Twin Cities non-profits.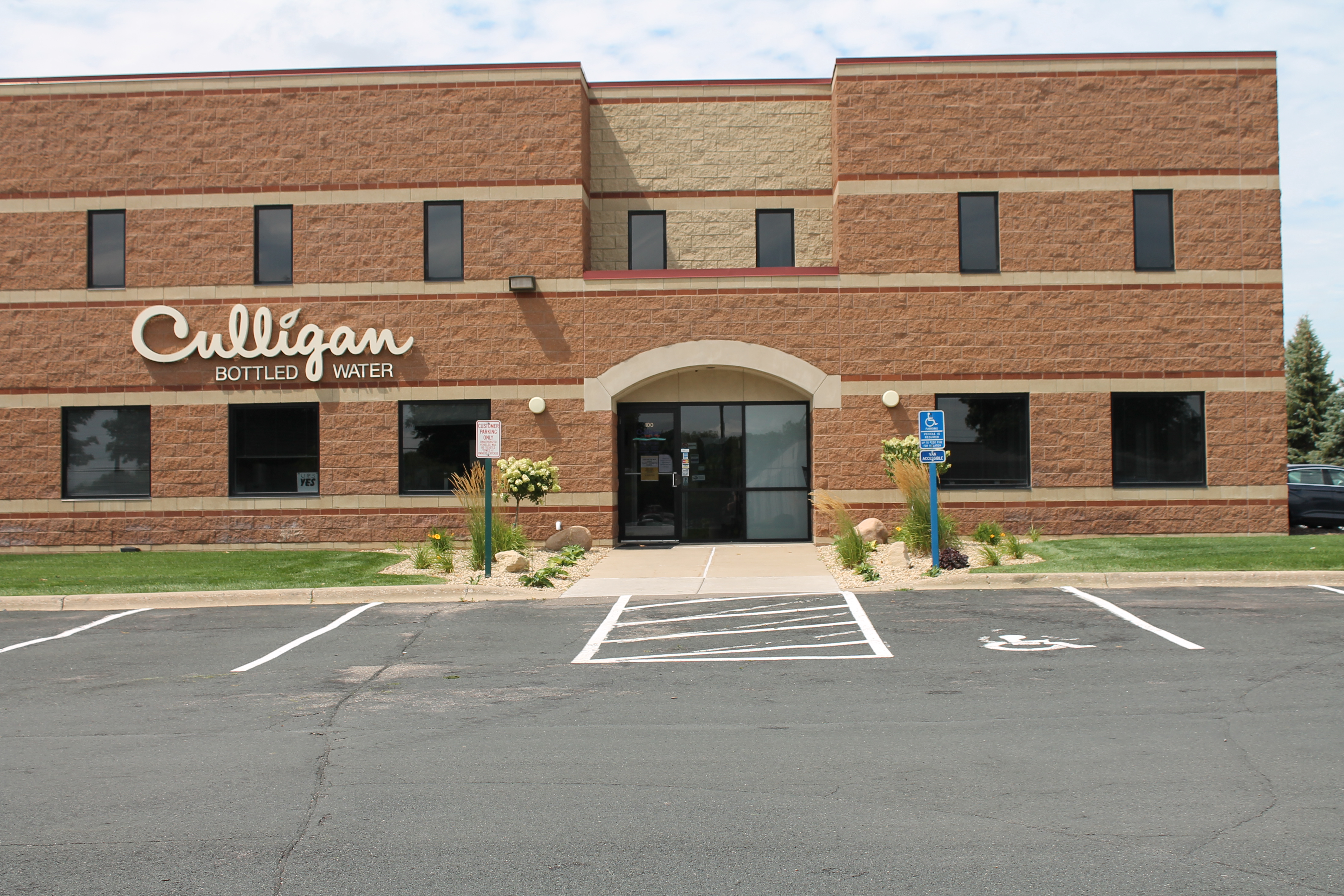 Featured Products
Featured Services
Here are the latest offers for your dealer
Click the Print Coupons button or select File > Print in your browser.
Visit your Culligan Water dealer with your printed coupons and start saving!
Check back often for new deals.
Receive two complementary bags of salt when you set up recurring salt delivery.
See dealer for details on this limited time offer. Promotion may be subject to term agreement. Only one coupon per person and not valid with other offers. Dealer participation may vary. Offer expires January 31, 2021.
Rent a water softener or drinking water system today and receive special pricing of $9.95 for the first three months.
See dealer for details on this limited time offer. Promotion may be subject to term agreement. Only one coupon per person and not valid with other offers. Dealer participation may vary. Offer expires January 31, 2021.
Reviews for Culligan of Brooklyn Park
We cannot say enough about Culligan of Brooklyn Park,MN. They never fail to take care of my needs when it comes to their amazing drinking water and the hot and cold water dispenser. Their customer service is second to none, from Mike our delivery driver to their office staff and letting me pay our bill with a phone call rather than online. Friendly and professional are terms we have no problem using time and again to describe the fine folks. Where we live in the metro area, the drinking water is far from acceptable. We are now even using Culligan water for coffee and cooking. The coffee is much better tasting and we don't get that nasty build up in our coffee machine. Food tastes better using Culligan water too. Great product and great service, you just can't go wrong with Culligan drinking water. Plus, we don't have all those bottles to recycle and cases of water to carry in from the car.
Greatest customer service experience I've ever had. We've needed water before our delivery date in the middle of the summer when we're drinking like fish and the drivers and all the great ladies in the office have been quick to accommodate us. Keep up the great work everyone!
Water is readily available from a number if sources. Service is what i am looking for. Every person at Culligan of Brooklyn Park has treated me as though i was their BEST customer. Mike in sales answered all my questions, gave me a reasonable price and even provided me with with a list of minerals that was in the water. He was kind and patient, and made the start-up process easy breezy. Andrea is my office connection. Andrea makes you feel like you are her favorite customer, in the way she helps you trim costs and set up a delivery schedule custom fit to you. She is friendly and goes out of her way to accommodate changes in your household needs. I was so impressed with her! Jordan is our delivery person. For our second delivery, i left a message to request a delivery before our scheduled date. Jordan returned my call quickly, and delivered our order within a couple days. He had to alter his route to do this. Then he went above and beyond by placing the bottles in a convenient place for me to retrieve them. I was wowed by his service! He is kind and friendly. It is clear that he loves what he does. All in all, I am so happy I called Culligan of Brooklyn Park because of their exceptional service. I would recommend them to anyone.
The best water bar none! I love the convenience of delivery and having fresh cold or hot water dispensed at our fingertips! We drink nothing but and love it so much we added another dispenser on the lower level... it's the most consistently successful investment we ever made. The company is very easy to work with and sends trifecta reminders each month (phone/text/e-mail) so I can easily adjust the quantities as needed. Just leave my empties outside the garage and let the magic happen.... Five years and going strong- we love our local Culligan man!
Always on time, always helpful and courteous helping place bottles in garage, and always great tasting clean water.