Culligan of Brooklyn Park
Shop our water products today
7165 Boone Ave N # 100
Directions
Hours:
8:00AM to 4:30PM Monday through Friday
The Best Name in Water Comes in a Bottle
Culligan Brooklyn Park has been a part of the Twin Cities community for over 25 years. We're proud to serve Minneapolis, St. Paul, Brooklyn Park, Maple Grove, Plymouth, Bloomington, Anoka, Minnetonka, Eden Prairie, St. Louis Park, Champlin, Blaine, Golden Valley, Prior Lake and the surrounding Hennepin, Carver, Scott, Anoka and Ramsey County area.
Our dealership originally opened in 1990 in Maple Grove, and moved to Brooklyn Park in 1994. Bad taste and foul odor are the the biggest drinking water problem in the Twin Cities area. Your Culligan Man is your local water expert, and has the right drinking water solutions for your home or business. Whether you need an innovative Culligan Bottle-Free Cooler or classic Culligan Bottled Water Cooler, your local Culligan Man™ will solve your drinking water problems with great service and the right equipment.
Our office is open from 8AM to 4:30PM Monday through Friday and we offer a wide variety of in-home appointment times to fit your busy schedule. Our delivery drivers are on the road and ready to serve your needs, delivering delicious Culligan Bottled Water and Culligan Drinking Water Systems.
At Culligan Brooklyn Park we believe in supporting community non-profits. We're proud to support the Red Cross Run for Blood, Pinky Swear Foundation, Muscular Dystrophy Association Camp, Best Prep and numerous other Twin Cities non-profits.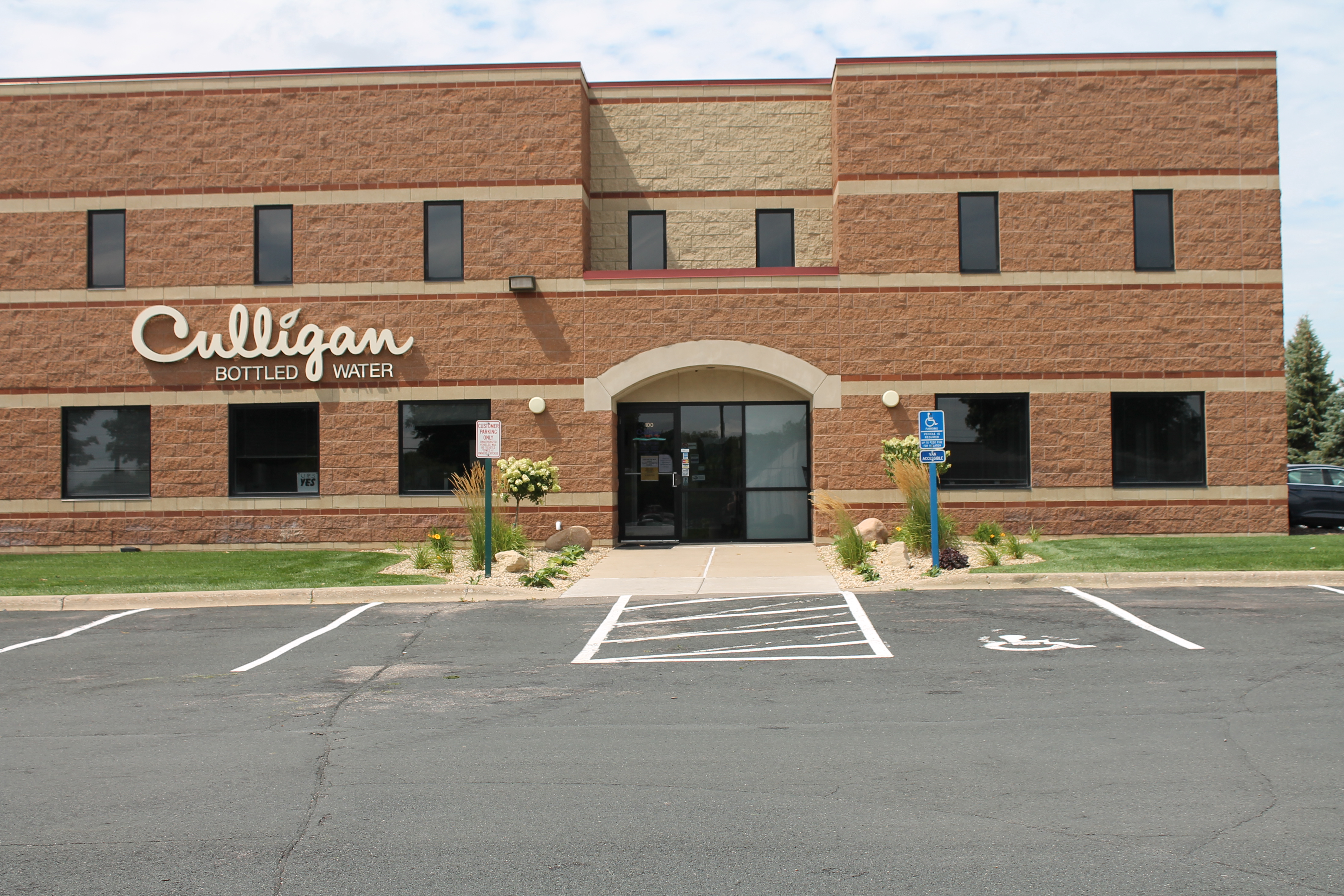 Here are the latest offers for your dealer
Click the Print Coupons button or select File > Print in your browser.
Visit your Culligan Water dealer with your printed coupons and start saving!
Check back often for new deals.
Receive two complementary bags of salt when you set up recurring salt delivery.
See dealer for details on this limited time offer. Promotion may be subject to term agreement. Only one coupon per person and not valid with other offers. Dealer participation may vary. Offer expires January 31, 2022.
Rent a water softener or drinking water system today and receive special pricing of $9.95 for the first three months.
See dealer for details on this limited time offer. Promotion may be subject to term agreement. Only one coupon per person and not valid with other offers. Dealer participation may vary. Offer expires January 31, 2022.
Reviews for Culligan of Brooklyn Park
Excellent experience. Easy month-to-month ordering and payment system for my residence. We love having a hot and cold dispenser in our kitchen and monthly delivery of 5 gallon bottles or delicious tasting water. We use it for drinking, making coffee/tea, even filling our pet's water bowls. Culligan makes it easy and affordable to have delicious filtered water all the time!
Don't bother. While I was in need of replacement under-mount Culligan filter, and this location does bottled water. How about when I'm standing in your entryway face to face instead of giving me a Post-it note of the phone numbers to call -you make the call for me. That might help some of the frustration with customer service. So terrible for such a large company. Really they care about your money not you. Especially frustrating when I was a potential bottled water order customer. Hello, I shared that the property is a hobby farm where the water is terrible. I won't be going with Culligan that's for sure! Likely changing out the under-mounts instead of calling these location you gave me on post its.
Everyone should be drinking purified water to avoid the toxins in tap water. Culligan makes this a simple and cost effective thing to do! Everything is seamless from their friendly and helpful office people to their delivery person who brings the water to your home. Love the water and love them!
My experience with Culligan has been superb! The only thing I would like to see improved as the delivery people. They don't smile or converse eight with you. Is Access question they will respond or sometimes just ignore you. But I did have to contact Culligan about one guy that was really horrible and they did replace him.
Im highly upset water was left in lobby after i informed dispatcher i would not be home and if they could schedule another day next week or we could skip this month altogether because i still had plenty of water and next delivery to deliver 2 instead of 3. They came anyway did not call and left the water in the downstairs lobby. My neighbor called me and i had to call my daughter to come from across town to bring the water and place into my house because she has a key. Many who live in this building has some kind of disability myself included and is the main reason i signed up for water delivery in the first place so it can be brought to my door.