Bottled Water Hot/Cold Cooler Black
A water cooler from Culligan is the perfect way to give your team the great-tasting water they deserve and to help foster a more productive work life for your office. The space-saving design takes up less than one square foot of space to fit easily into any setting. Water cooler talk is always more interesting when it happens around a Culligan.
Find your dealer for pricing and ordering information.
Bottled Water Hot/Cold Cooler Black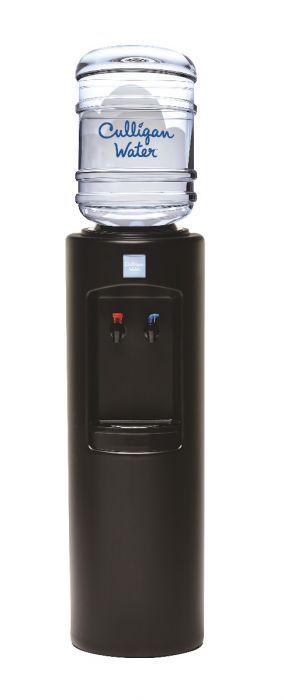 Description
Adding the clean and refreshing taste of a Culligan water cooler to your office is a great way to boost morale from the break room to the board room. Our coolers require minimal maintenance and take up less than one square foot of space, fitting seamlessly into your workplace setting. With temperature adjustment settings and a filtration system, your team can enjoy clean, great-tasting water to help stay productive every day of the week. With bottled water delivery available, as well, let Culligan handle the heavy lifting so you can stay focused on more important tasks.
The listed price is a monthly rental rate. If you have additional questions regarding this, please contact your local dealership.